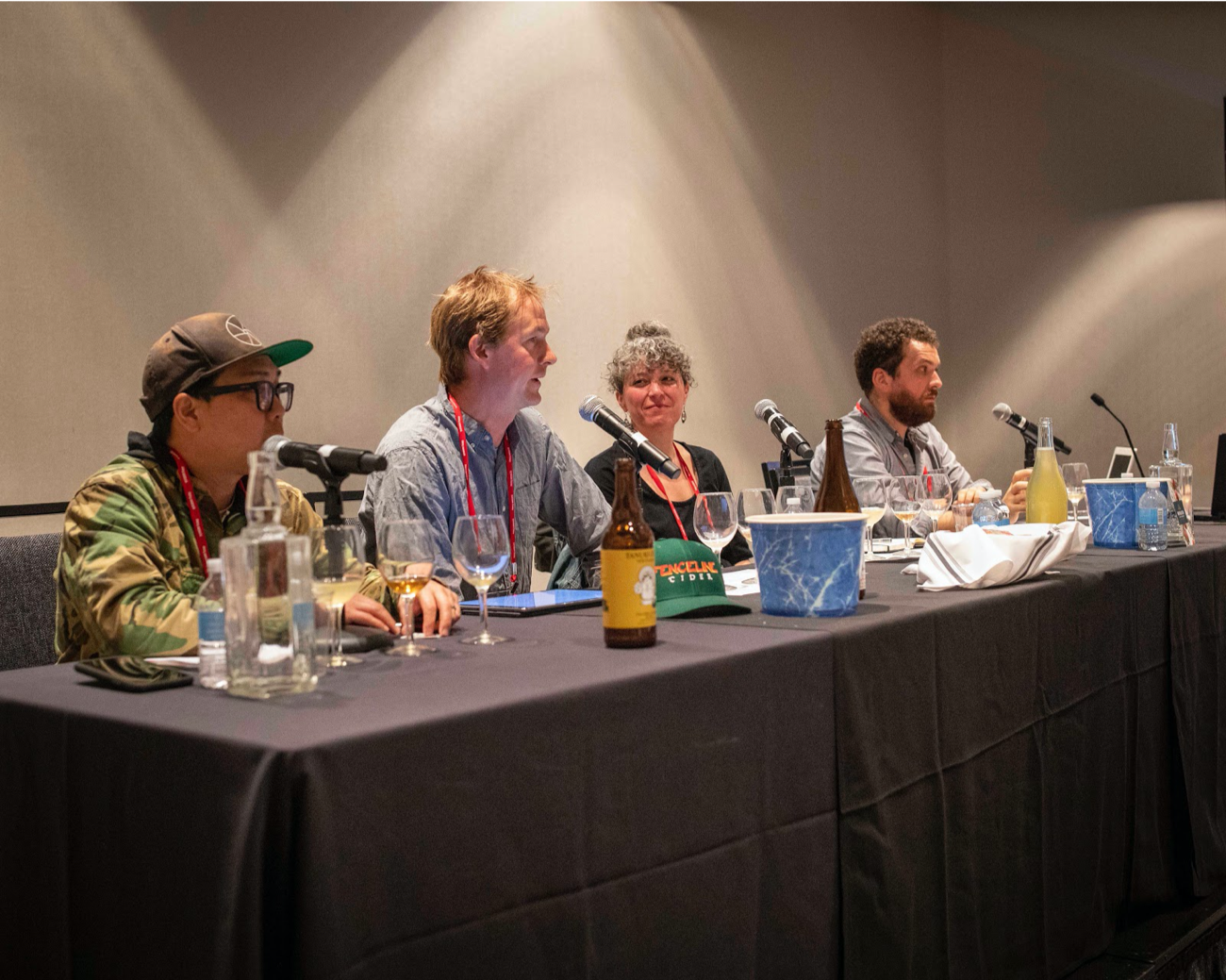 CiderCon is an annual gathering of cider makers hosted by the newly dubbed American Cider Association.  At Cider Con 2020 in Oakland, California, part of the curated programming was a panel focused on a "Narrative of Place," which I moderated. It's important that cider continues to remind itself that it comes from somewhere, especially in light of the new and growing popularity of hard seltzer, a product whose appeal is built upon its sense of nothingness. Our panel included Glynwood's own Megan Larmer; Robby Honda of Tanuki Cider from Santa Cruz, California; and Sam Perry from the Fenceline Cider Durango, Colorado. 
At first glance, Santa Cruz, the Hudson Valley, and the Four Corners regions might not have a lot in common, but once we begin to peel back the web of shared stories of partnership, central themes of tourism and reclaiming regenerative agriculture come into focus. While the forces at play may be different, orchards in each of these areas are under siege, at risk at being swallowed up and left behind. 
The important work Glynwood does alongside the New York Cider Association to build partnerships within and across the Hudson Valley is extremely important and - in my estimation - appeared to be the envy of the fellow panelists and conference attendees. 
Partnerships across any region are vital to building a more complete and enduring cider community, as evidenced by Honda, who has been able to make cider for years without a facility of his own thanks to the generosity of the Santa Cruz community. 
Perry poured the room a glass of his amazing cider, made from the Kingston Black, a legendary Bittersharp apple, grown at nearly 7,000 feet and on century-old heirloom trees, planted during a 19th century mining bubble.  While the remote high desert of Colorado has fewer people and visitors than either Santa Cruz or the Hudson Valley, Perry is able to reach his neighbors and visitors to the national parks through the compelling taste and story of his cider. 
Cider is a community beverage; the place where it is sold, consumed and enjoyed are as integral to the story of the cider as the orchards and the trees that bore the fruit. Bridging between city streets, main streets, and orchard rows can be a challenge. While cider's shelf space might be getting crowded by trendy alcoholic seltzer, its story retains a powerful gravity that continues to draw drinkers and makers alike into a complex web of historied narrative.
About the author:  Dan Pucci was the founding beverage director at Wassail, New York City's first cider bar/restaurant, and has since traveled the country conducting interviews, writing, and presenting in a continued pursuit of cider education, awareness, and research. He is the founder of Wallabout Hospitality consulting. 
Photo credit: Brandon Buza