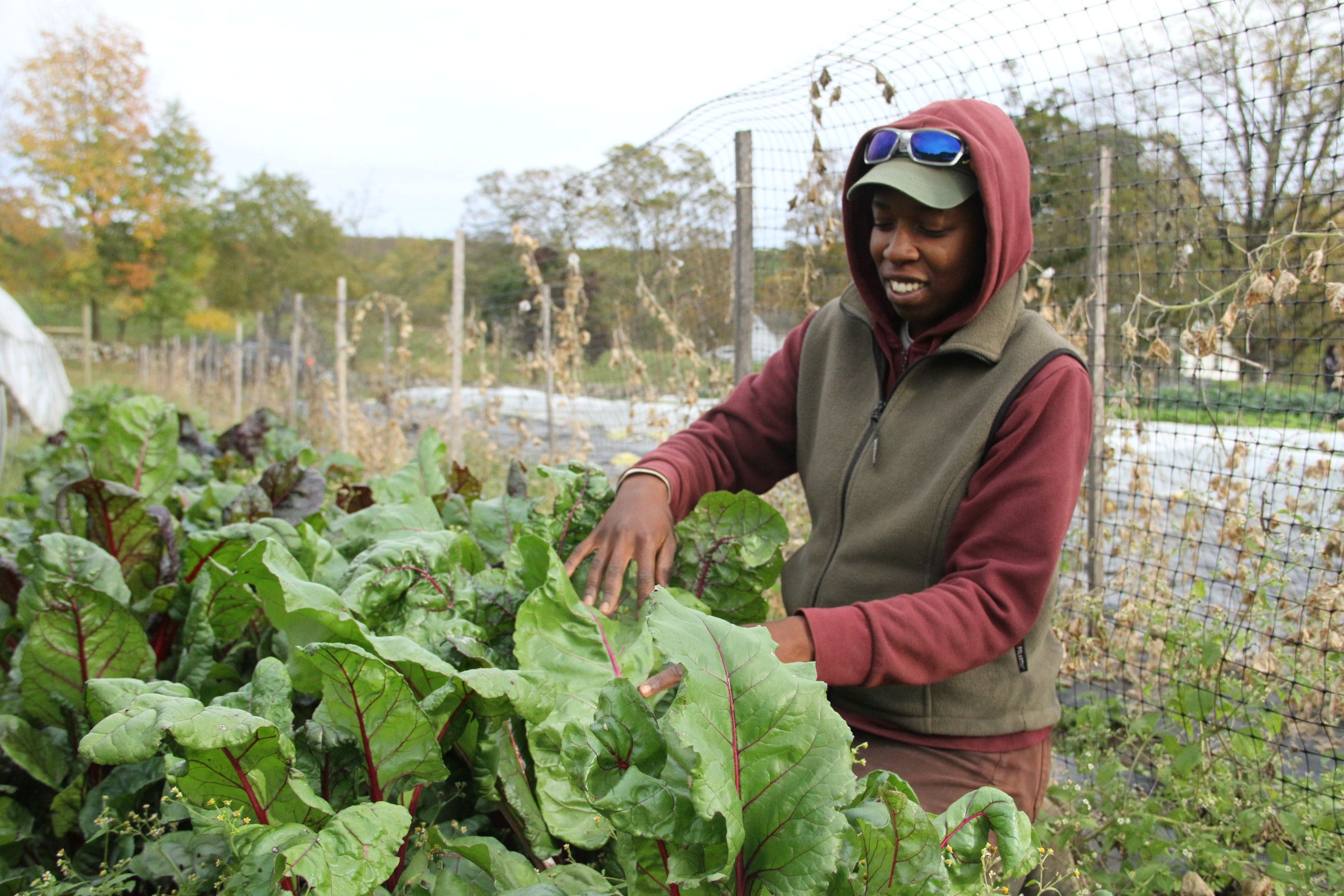 The 2019 growing season is coming to a close. For full-time farmers, this often means crop planning, high tunnel production and winter CSAs are on their way. For new farmers and farm apprentices, however, this can often mean the end of a farm crew position and the existential crisis-inducing question: what's next?
To help support new and beginning farmers through this soul-and-job-searching process, Glynwood and Mid-Hudson CRAFT (Collaborative Regional Alliance for Farmer Training) hosted a gathering on September 26 here at Glynwood. In order to supplement the education our farming apprentices receive in our fields and in the classroom, we participate in CRAFT, which serves as a model for sharing complementary farm training in collaboration with participating farms.
The event, called Next Steps for New Farmers, began with a presentation by Mike Parker of the National Young Farmers Coalition. Identifying resources that help young farmers acquire capital, build business plans, and find farmland (the Hudson Valley Farmlink and Farmland for a New Generation New York are two great resources), Parker emphasized that technical assistance providers/network partners such as himself and Glynwood's own Dave Llewellyn are more than willing to help. It's a matter of 1) knowing what to ask and 2) knowing where to direct your questions or requests for help. 
The evening ended with breakout discussions in which farmers shared their experiences, concerns, and future plans and aspirations. Some of the questions that came up were financially focused: how do I test the comparative efficiency/viability of different crops? How does cooperative farming work? What sources of supplemental income have farmers found feasible? Others were more related to lifestyle: how do apprentices find employment in the wintertime? How can I build vacation into my crop plan to ensure against burnout? With guidance from seasoned farmers Lauren Kaplan (Poughkeepsie Farm Project), Jenna Kincaid (Four Winds Farm), and Dave Llewellyn (Glynwood), each discussion group tackled these questions head-on. Each farmer had vastly different experiences and advice to share. Although nobody left Next Step for New Farmers with a job in place or a piece of farmland in their pocket, everyone walked out with a slew of perspectives and ideas that will hopefully guide them in the right direction. 
So what's next? For many of our young farmers, the future is still uncertain. Sadly, Glynwood can't give advice, resources or jobs to all of the amazing new and training farmers in the Hudson Valley. But through our apprentice program, our farm incubator, our series of farmer training workshops, and our broader involvement in MH CRAFT and the Hudson Valley Farmer Training Collaborative, we are doing our best to ensure our region's farmers have the tools they need to achieve financial viability and ecological resilience. We look forward to continuing this work through the end of the 2019 growing season and beyond. 
Mid-Hudson CRAFT participants visit host farms for a tour, talk or demonstration on a specific topic. These visits to other farms offer farmers-in-training exposure to a number of diverse farm enterprises, as well as opportunities to develop practical skills and network with other farmers and apprentices.
The 2019 schedule is now over. If you would like to join Mid-Hudson CRAFT in 2020, please contact Dave Llewellyn at dllewellyn@glynwood.org.