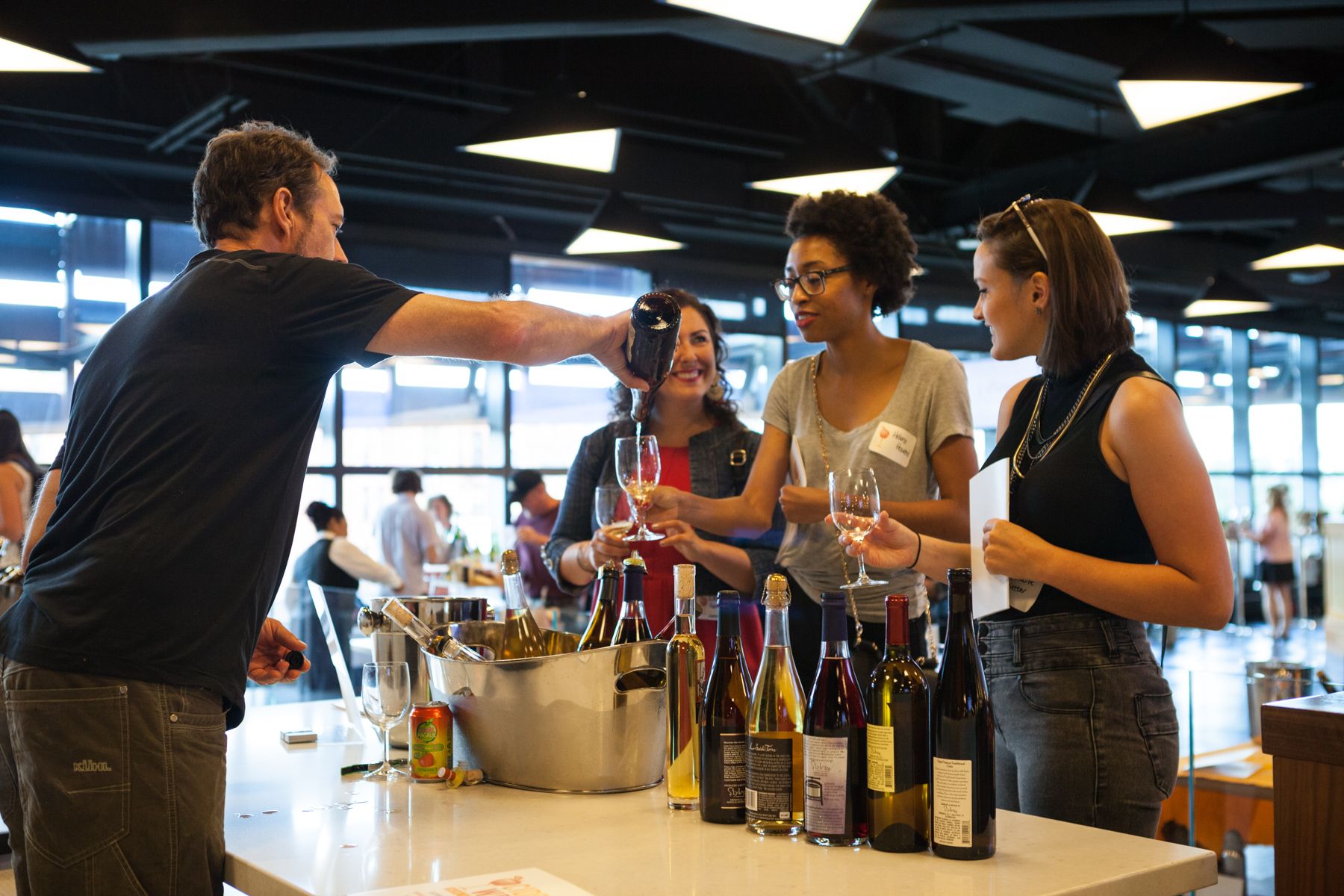 September and October are in many ways the quintessential apple months in New York. Pick-your-own orchards are open throughout the state for weekend excursions. Whether the abundance of fruit gathered in baskets and bags is destined for turnovers, crisps, sauces, pies, or lunch boxes, each bite of apple is tasty and temporal: reminiscent of the sweetness of summer, but also reflective of the brisk autumnal wind, of colorful leaves whirling through the air, of winter yet to come. 
Luckily, apple season doesn't end with Daylight Savings or Halloween. For cider makers, harvest is in many ways the beginning of their production season. With fresh fruit comes the cider press, pomace, fermentation, and, eventually, mixing and bottling. Lucky for us, this cider making process ensures that we have delicious apples to swirl and sip for months to come. 
From November 8-17 this fall, New York City will have the honor of celebrating the apple growers and cider makers that make the New York cider industry so--if I may--fruitful. New York City Cider Week will consist of tastings, lectures, pairings, and much more hosted across the city. Come to one, two or seven events to enjoy the bounty of cider in our state. 
Taste Naked Flock cider at the free kick-off event (Friday, November 8, 6-9 pm)
Munch on heirloom apples at the Union Square Farmer's Market and learn more about apple varieties from cider maker Gidon Coll (Saturday, November 9, 10 am-1 pm)
Feast on cured meat, small bites, and cider while listening to live music at CiderFeast in Williamsburg (Saturday, November 9, 1-4 pm)
Experience first-hand the art of cheese and cider pairing at Murray's Cheese (Saturday, November 9, 4:30-6 pm)
Sample 75+ ciders from 29 New York Cider Association producers at the Lower East Cider Fest! A cider-themed takeover of the Essex Market, Lower East Cider Fest will also feature a cider chat and cider cocktail demo co-hosted by The Glynwood Center for Regional Food and Farming and Angry Orchard (All Access tickets only). (Thursday, November 14, 5-9:15 pm)
All week, you can stop by Huertas for a New York Cider Flight. Enjoy the flight alongside the East Village eatery's Basque-inspired small plates. (Available Monday thru Friday, 5:30-10 pm)
Register for events on the Cider Week NYC website. We look forward to seeing you there! 
A bit more about Cider Week: 
Glynwood launched the inaugural Cider Week in 2010 as an outcome of a travel exchange between French and American cider producers. Distinctive products like hard cider evoke a local food culture and sense of place that is closely tied to agriculture, in addition to garnering more profit for farmers. Recognizing these opportunities while addressing the still-real obstacles faced by our farming community, Glynwood's goal was to foster a cider market in the Hudson Valley as the linchpin in a chain of positive social, environmental, economic and community benefits.
The initial Cider Week festivals connected cider makers from New York's Hudson Valley to buyers from top restaurants, bars, and retail shops across the Hudson Valley region and in New York City, through staff education and tastings; these trade professionals in turn used their platforms to share cider with their guests and shoppers at cider-centric tastings, dinners, classes and more. Additionally, cider makers welcomed enthusiasts to visit their Hudson Valley farms and cideries, offering tasting room events and orchard tours.
Cider Weeks are now held in the Finger Lakes and Western New York, as well as in the Hudson Valley and, of course, New York City. These festivals are a production of the New York Cider Association, and are intended to cultivate an appreciation for New York's orchard-based cider by showcasing its diversity, food-friendliness, and excellent quality.