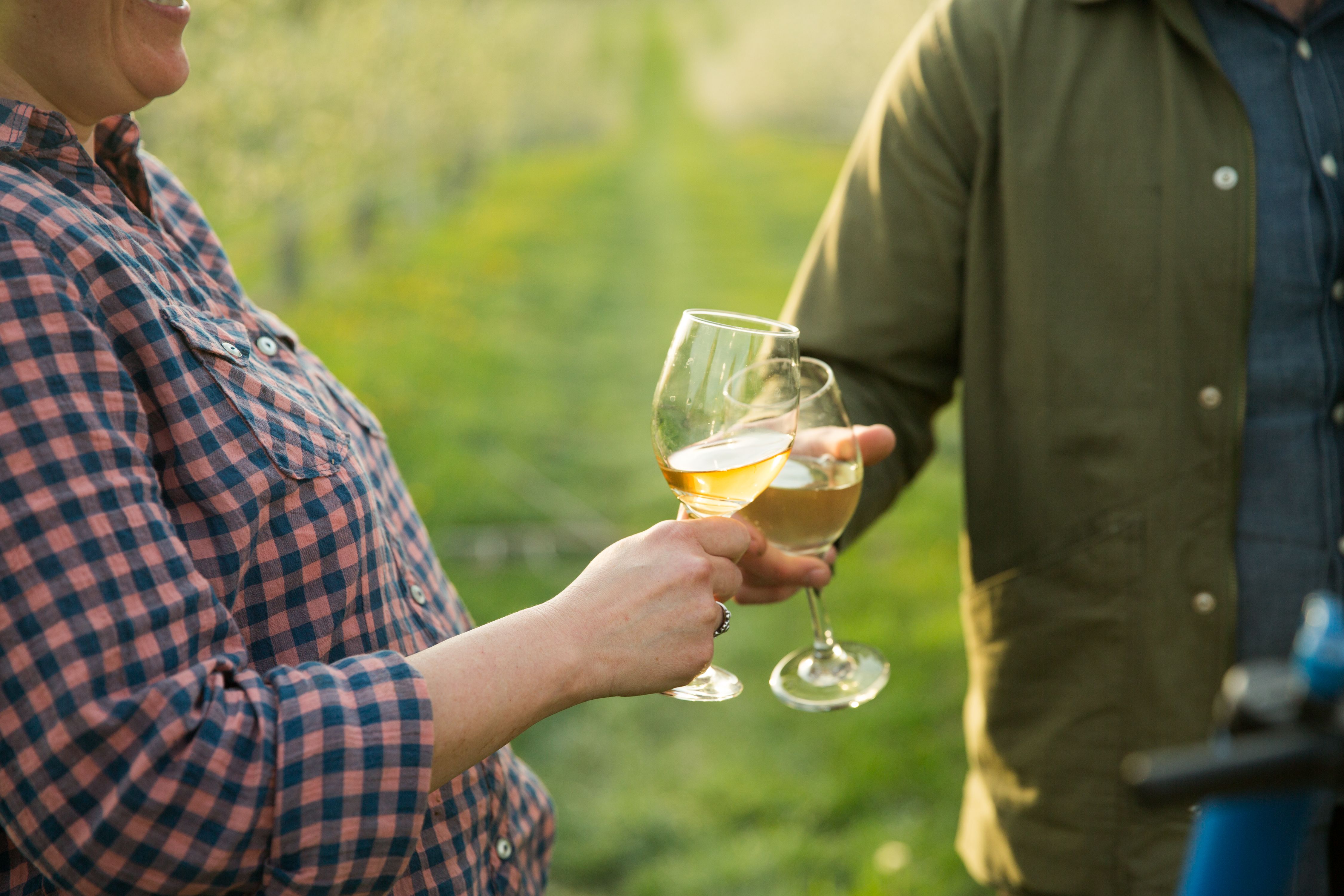 During this year's Cider Week Festival from June 7 - 16th, visitors and residents can discover why the Hudson Valley is cider country with events at orchards, cideries, bars, restaurants, shops, and markets on both sides of the river. Cider Week showcases the region's signature beverage by focusing on the high quality apples grown in the Hudson Valley, the farmers that grow them, and the cider makers that use them, from Westchester, through the Capital Region, all the way up to Washington County.
Followers of Glynwood's work know that cider is central to our Regional Food Program; Glynwood launched Cider Week eight years ago as a way to connect beverage trade professionals to farm-based cider producers in the region, while also increasing public awareness and appreciation for hard cider. Now produced by the New York Cider Association, Cider Week has grown from a series of marketing events for producers and retailers occurring in New York City and the Hudson Valley, into a series of four regional festivals throughout the state thanks to the vision and leadership provided by Glynwood.
Glynwood will be hosting a cider-centric lakeside farm dinner with Gramercy Tavern on Friday June 14th in which Chef Michael Anthony, a true cider champion, will be cooking up original recipes. For tickets to the dinner and other events, visit the calendar on the Cider Week Hudson Valley website.