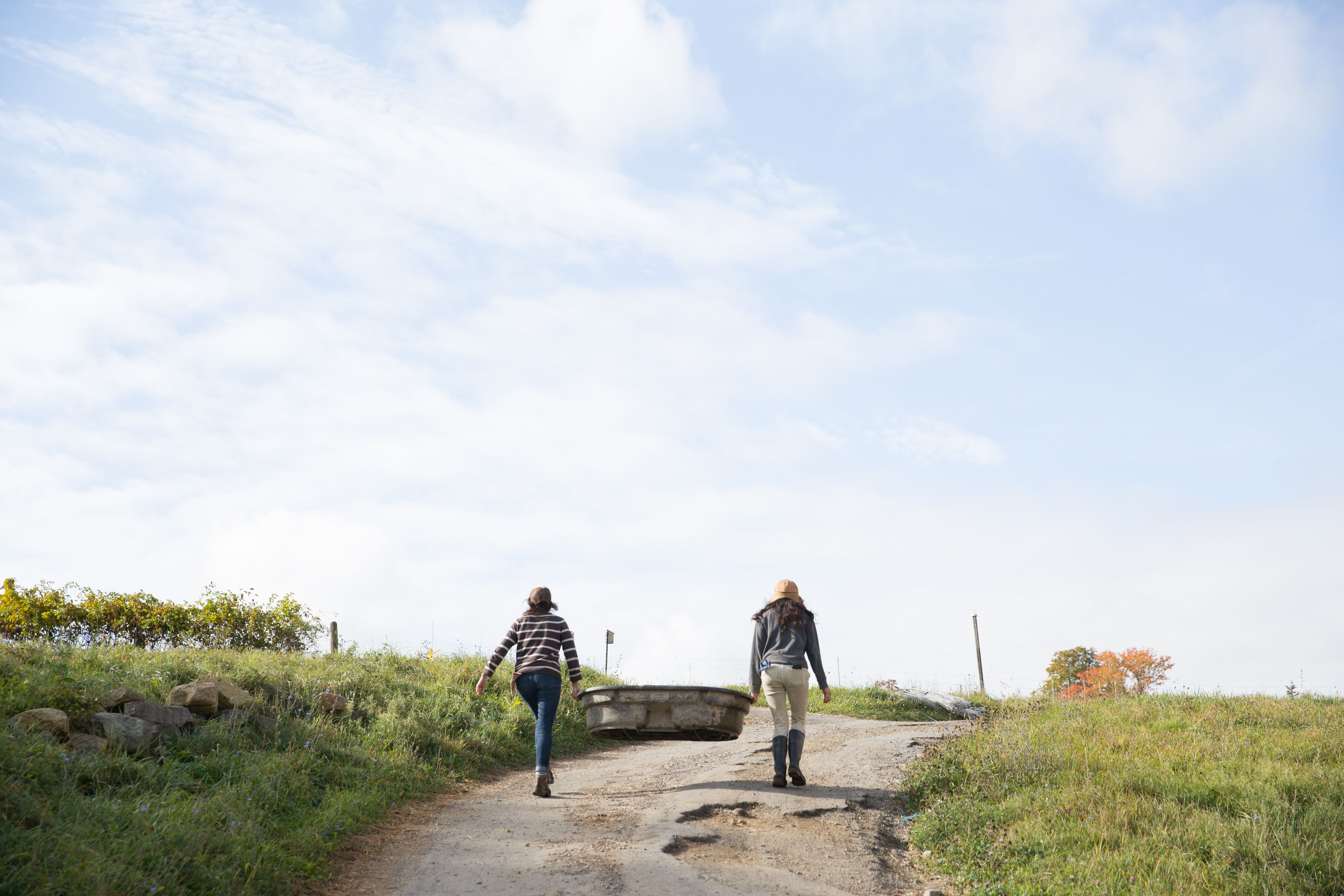 This August, I will celebrate my seventh anniversary here at Glynwood. The lessons and insights that inevitably accumulate with time and experience about how best to run a non-profit, how Glynwood can use its unique assets to advance our mission, and how to have more impact than ever led us to polish off the strategic plan we put into place a few years ago.
Don't worry: I won't bore you with the step-by-step minutiae (strategic plans are actually pretty fun, despite their reputation), but if you're reading these words, it is because you care about creating a regional food system that is healthy, equitable and resilient. If you are reading these words, you probably take many steps in your own life, everyday, to bring that vision to fruition. I'm excited to share with you the ways that The Glynwood Center for Regional Food and Farming will be working with you towards that vision in the next three to five years.
First off: you aren't imagining things.  We are elongating our official name to better reflect the work we have been doing here for over a decade.  Calling ourselves "The Glynwood Center for Regional Food and Farming" is one small, but meaningful way that we are announcing ourselves as a leader in regional food system transformation on the national stage.  We could not be more proud of what we have worked to accomplish for farmers, changemakers and food system professionals in the last year. I invite you to share in that pride, knowing that your support has made everything we do possible.   
Along with this, we are changing the ways we describe what we do to make clearer the impact we hope to have, and the people we exist to serve.  Over the next few years, our work will fall into one of the following three initiatives:
Training farmers: Preparing Hudson Valley agriculture for a resilient future                                  
Our goal with this program is to train a generation of regional farm owners and farm managers equipped with the knowledge, skills, and inspiration to create a resilient and economically viable farm and food system in the Hudson Valley.  As we have done for over a decade, we will continue to host season-long apprenticeships in both livestock and vegetable production; support new and growth stage farm businesses in our incubator program, participate in several farmland access networks, and lead the newly launched Hudson Valley Farmer Training Collaborative.  Because of our work in this area, the majority of our graduated apprentices are still farming, managing farms, or working to advance sustainable food system development, even upwards of six years post graduation; participants in our Incubator are reporting improved business profitability and sustainability; and we are connecting farmers with available land in the region and beyond.  
Empowering Changemakers: Inspiring influencers to advance regional food                             
 Our goal with this area of work is to enact a healthy and equitable regional food system by motivating a diverse audience to make changes within their spheres of influence. We do this by providing educational opportunities for food, farming and other professionals; hosting regional food workshops for the public; leading educational excursions focused on regional food for a variety of audiences, subsidizing retreats on our campus for mission-aligned organizations, and offering our perennially popular farm dinners (now using a pay-what-you-can model) and farm walks for visitors from this region and beyond.  
Creating Coalitions: Building networks and partnerships essential for advancing food production in the Hudson Valley                                                                                                                     
Because the Hudson Valley has untapped potential to be a "food region" with a vibrant farming culture that benefits farmers and food entrepreneurs, and because Glynwood has an extensive track record of improving coordination between stakeholders to implement new systems and build sectors, we work to form coalitions who, together, tackle challenges and seize opportunities to enhance regional food production and success. Our goal with this work is to create and foster professional communities who, together, advance regional food and create a Hudson Valley food culture. Our current projects in this area -- Hudson Valley CSA Coalition, Kitchen Cultivars and the Cider Project -- have been in place for several years and are achieving meaningful outcomes for participating stakeholders.  We are actively exploring future collaborations centered on regional food and public health, strengthening farmers' markets in the region, and a coalition that would help independent dairy producers improve profitability through diversification.
While our mission and vision remain steadfast, these shifts in our language reflect certain aspirations we hold: to continually challenge ourselves to build programs in service of our core constituencies, to be an authentic partner to the dozens of organizations and institutions who share in this work, and to be a conduit for countless voices who have change in their hearts and hold pioneering solutions for the future.  As we look to that future, I pledge to use the influence and power your support gives us to accelerate towards a resilient food system for this region. With your support, we will move closer to our shared vision of a region defined by food, where farming thrives: paving the way for a healthy, equitable and resilient Hudson Valley.