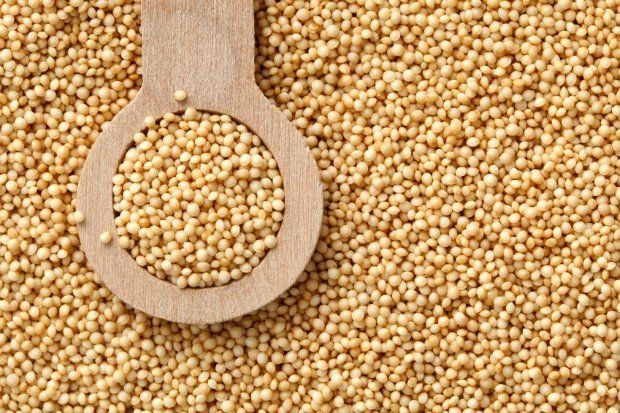 Spring is here and so is the timing for planting seeds. The Kitchen Cultivars network is getting ready to plant their trial beds and see how the crops they've chosen to evaluate perform this season. The project has evolved significantly in past years, and there's a lot to be excited about this season.
As in past seasons, the farms participating in Kitchen Cultivars will be 'daugher sites' in the variety trial design for the chosen crop categories. This means that while the most rigorous trialing will be overseen on the 'mother site' farm by partner organization Seedshed, the in situ trials on the daughter site farms will add to our understanding of how the varieties perform in the real world complexity of a working farm. Crystal Stewart of Cornell Cooperative Extension is taking on an expanded role in the project this season by designing and providing assistance for the growing trials of the selected crop. And just what crop will Kitchen Cultivars be trialing?
Amaranth! An ancient plant that is valued in many farming and culinary traditions, amaranth is perhaps best known as a grain. It's leaves, however, are also high in nutrition and beloved in by many cultures that have found a home here in the Hudson Valley. Leaf amaranth has deep cultural value, as well as the agronomic potential to thrive in the intense heat of late summer in this region. This attribute means that leaf amaranth could add nice variety to a farm's offerings while adding much-desired leafy greens to summer tables. This crop perfectly demonstrates Kitchen Cultivars three values: agricultural + cultural + culinary.
Other new developments this season include welcoming new farms into the network: Gopal Farms, Rock Steady, East New York Farms, Fishkill Farms, Rise and Root, Soul Fire, and VietLead. While partner farms from previous seasons will explore this new world of amaranth as well: Glynwood's farm, Lineage Farm, Letterbox Farm, Hilltop Hanover, Long Season, Dig Inn, and Farm Tournant.
Deeper exploration of the culinary and cultural attributes of amaranth are also on the agenda. Working with chefs Anya Peters of Kit an' Kin and Chinchakriya Un of Kreung Cambodia, this will be the first year of "in kitchen trials" with partner restaurants. Anya and Chinchakriya not only have experience eating and cooking amaranth as a vegetable, they are both committed to the continuation of multi-generational cooking traditions make the food we eat nourishing for both body and soul. These in-kitchen trials will help evaluate which varieties shine best in the hands of local chefs and cooks, while providing education about the culinary and cultural values that this crop carries with it.
The season ahead should be interesting, beautiful, and delicious.
P.S. The miniature lettuces from last season are also making a reappearance. Last season's high precipitation and fluxuating temperatures were hard on this tender crop, and having two season's of data will reveal more meaningful findings.