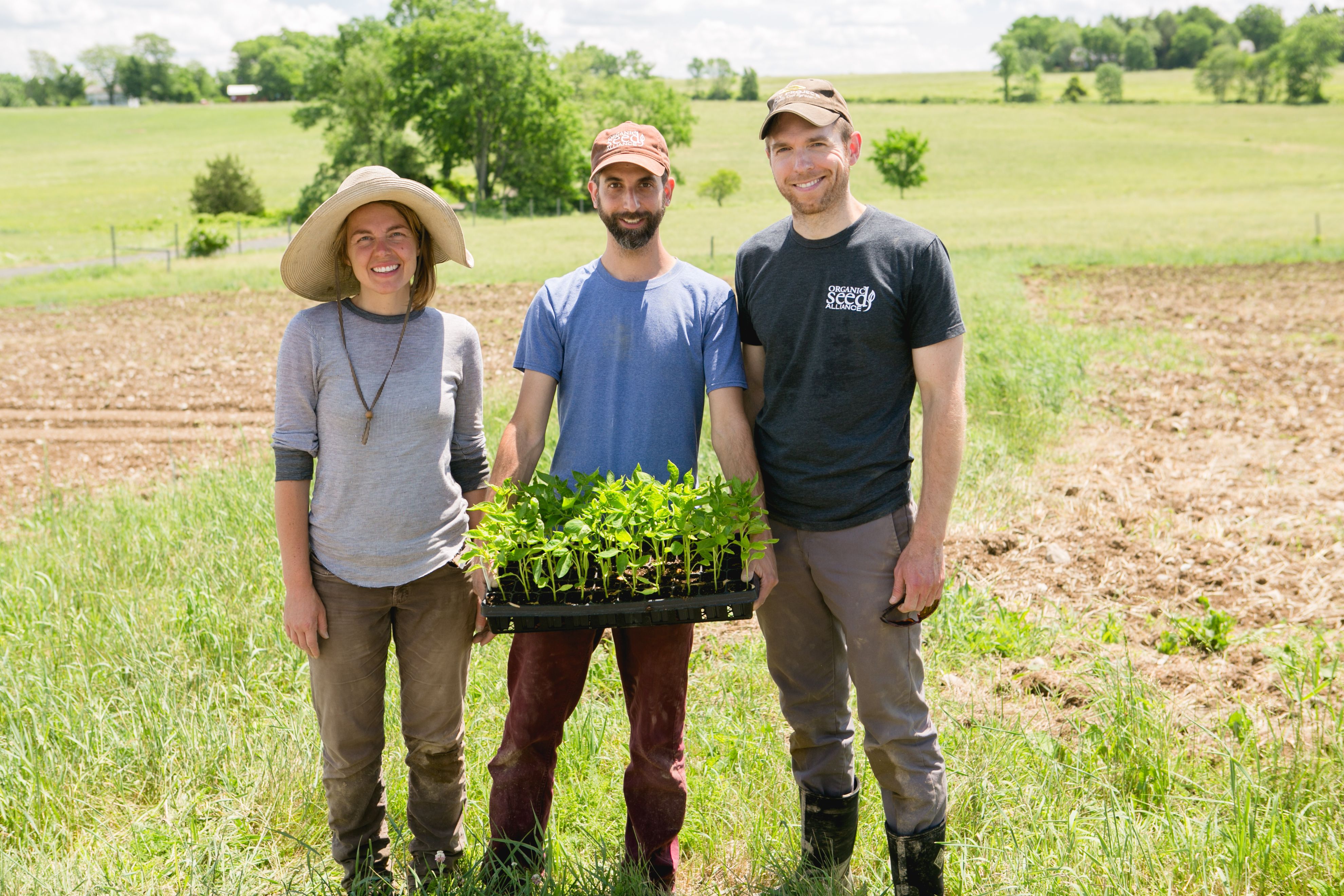 On March 7th, fifteen farmers and landowners gathered at Glynwood to share lessons in and strategies for building and maintaining healthy land access matches. The Landowner - Lessee Relations workshop was sponsored by the Hudson Valley Farmlink Network (HVFN), which receives generous support from the Doris Duke Charitable Foundation.  
Our Director of Farm Stewardship, Dave Llewellyn, opened the workshop with a brief overview of land access assistance offered by HVFN. We've been proud to be a core partner in HVFN since its launch by American Farmland Trust (AFT) in 2014.  For those seeking to "make a match" with farmland, HVFN offers the Hudson Valley Farmland Finder, training and networking events, and one-on-one assistance for farmers and landowners.  While HVFN has been focused on this region, it laid the groundwork for AFT's recent launch of the Regional Navigators program, a statewide effort that provides funding and support for twenty regional navigators, in partnership with NY State through AFT's Farmland for a New Generation project.  We are thrilled to be continuing our commitment to land access for farmers as a regional navigator in 2019!
For this workshop -- part of our winter training series for regional farmers this winter -- we chose to feature speakers who could share their first-hand experiences in farmland access -- their challenges, successes and everything in between:
Judah Kraushaar, of Meadowland Farm in Clinton Corners (and member of Glynwood's board), explained the opportunities that he's been able to make available to start-up farm businesses on his farm, where his family provides land access, farm equipment and infrastructure, and business mentorship. Judah shared traits he  looks for in a potential lessee: knowledge, sensitivity, communication and organizational skills, good chemistry and a collaborative spirit, business savvy and a strong stewardship ethic.
Hugh Williams, of Threshold Farm in Philmont, established his lease twenty years ago for the express purpose of conducting a biodynamic farm. Hugh explained his pragmatic approach to bearing the costs of maintaining farm infrastructure and paying a portion of the property tax. Hugh has managed the property with outstanding stewardship, resulting in community benefits, measurable positive environmental benefit, as well as a second twenty year lease!
Beyond these knowledgeable speakers, we were also thrilled to offer workshop attendees an introduction to mediation and overview of the NY State Ag Mediation Program (NYSAMP) by Claudia Kenny, Statewide Director of NYSAMP and farmer at Little Seed Farm in Chatham. Claudia explained the mediation process and what to expect in a mediation session. She urged attendees to consider mediation as a business tool and to include an agreement to use mediation in the event of disagreements written into the lease itself. Additionally, Claudia gave a preview of her pending Sustainable Agriculture Research and Education (SARE) grant report on a lease mediation pilot study conducted by NYSAMP with five farms. Resulting findings and tools will be made available through NYSAMP. Claudia's cornerstone practices for avoiding problems? Clarity in communications, use of measurable standards in the lease and agreeing to an annual meeting.
Participants absorbed the lessons and suggestions eagerly, as the questions and answers rolled into lunch with networking time. It was clear that the speakers had delivered solid content for an audience with keen interest in strategically navigating a healthy land access opportunity.