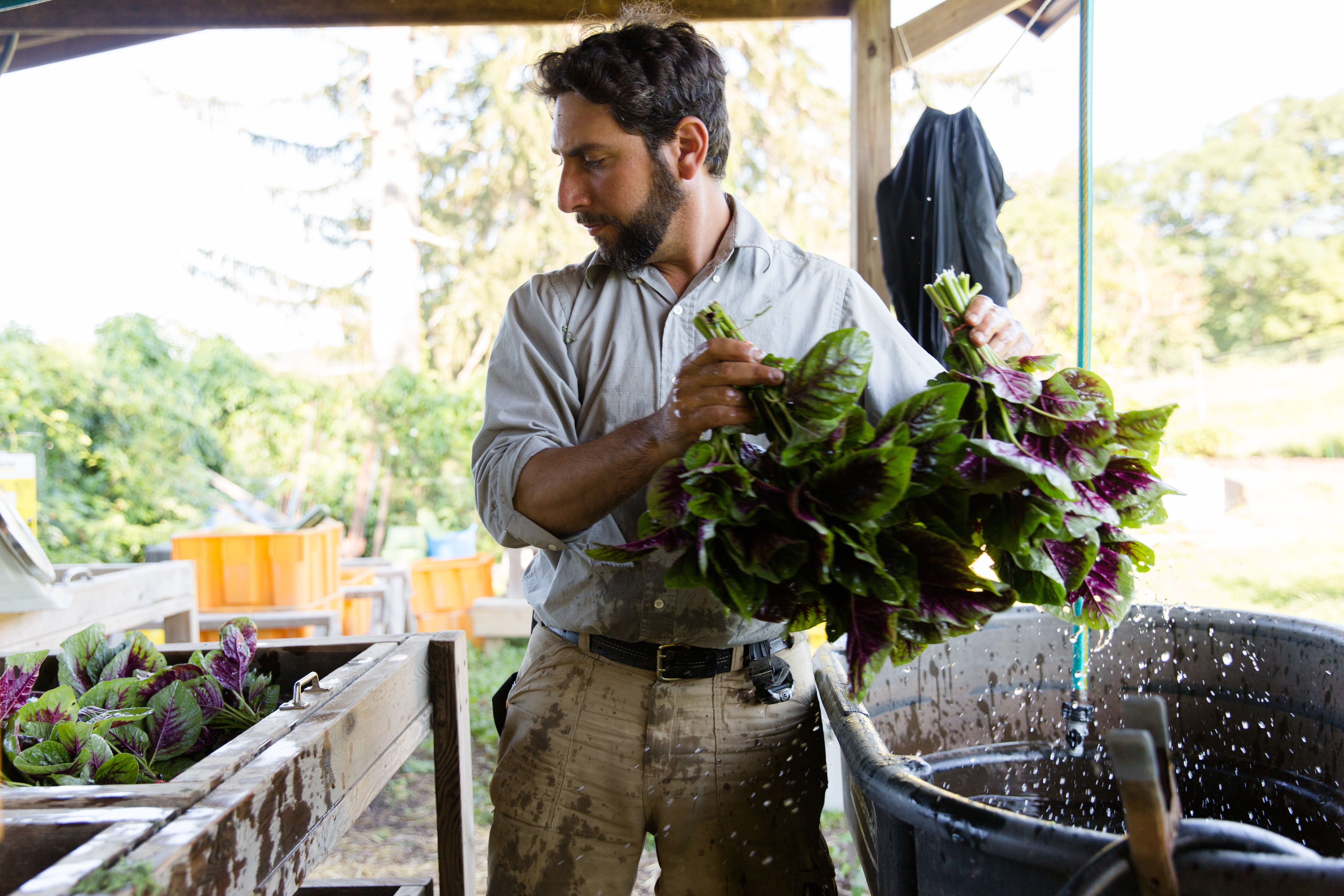 One of the questions I am most often asked about being a farmer in the Northeast is "what do you do during the winter?"  While there is time for a farmer to relax during the winter, there are also myriad tasks that have to get done to fully prepare for CSA production.  Otherwise, we won't be ready to take advantage of the longer hours of daylight and warmth when they finally arrive. In the winter, I sometimes feel like the horticultural work of farming is actually the easiest part of my job — and mastering the broad array of other skills needed to farm is the true challenge.
The Japanese word for farmer can be translated as "person of 100 jobs." While its not quite 100, following is a list of the jobs I've been doing over the winter to prepare for the growing season.
Excel Warrior: The greatest portion of my time during the winter is spent working on copious planning spreadsheets. Deciding what should be in each CSA share, how much of each crop to plant, when and where to plant it, and how much seed is needed for fifty different crops takes up a lot of rows and columns. This coming year, I've planned some new additions for the CSA that members can look forward to, including artichokes, wapsipinicon peach tomatoes, and green cauliflower heads. Once I decide what crops and varieties to plant, next there are other spreadsheets to plan out when fields need to be prepared for planting, when to plant cover crops, how much compost and fertilizer to use (and when to use it), and how to manage and prevent crop pests and diseases.
HR Director: I interview and hire three new apprentices each year and it looks like we have a great new crew for 2019, and everyone should  look forward to meeting Mik, Kione, and Christina. Stay tuned for more about the new apprentice crew in the coming weeks!
Quartermaster: All the seeds, tools, irrigation supplies, fertilizers, mulches, harvest bins, potting soils, seedling trays, and paper and pens are ordered during the winter so we have everything we need for the entire growing season when it begins (and thanks to all our CSA members who have already bought their shares so we can afford to purchase all these supplies now!).
Mechanic: Originally being a suburbanite from NJ, maintaining diesel tractors and repairing equipment has been a challenge for me every winter, but the learning curve is starting to seem less steep.
Tinkerer: Not every tool that makes farm work easier is available for purchase, so often times farmers make their own. I'm looking forward to disassembling our much-loved washing machine/salad spinner this year to employ a hack shared by another farmer to make it much more efficient.
Welder: Learning how to do basic welding has made me a better tinkerer and mechanic. Recently, I put on my welding mask to build a new row marker and repair our garlic dibbler.
Researcher: I am always trying to improve the way we farm at Glynwood and there are always changes to our production systems I research during the winter. This winter I'm focused on designs for new high tunnels and a new compost recipe to reduce the amount of phosphorus in our compost.
Marketer: Fortunately for me I have great colleagues at Glynwood to help me sell our CSA shares but many, if not most, small-scale farmers do all their own marketing and sales.
Agronomist: We send soil samples to a lab to be tested each year and have learned how to interpret the results to keep our soil balanced and fertile.
Accountant: Probably every farmer's least favorite job, but budgets need to be made and taxes need to be paid.
For me, the challenge of trying to master so many different skills keeps farming interesting and engaging.  But it can also make it very difficult for farm businesses to succeed and thrive, year after year. That's why the support a farmer receives from their community (through a CSA) — or by an organization like Glynwood — is so critical.