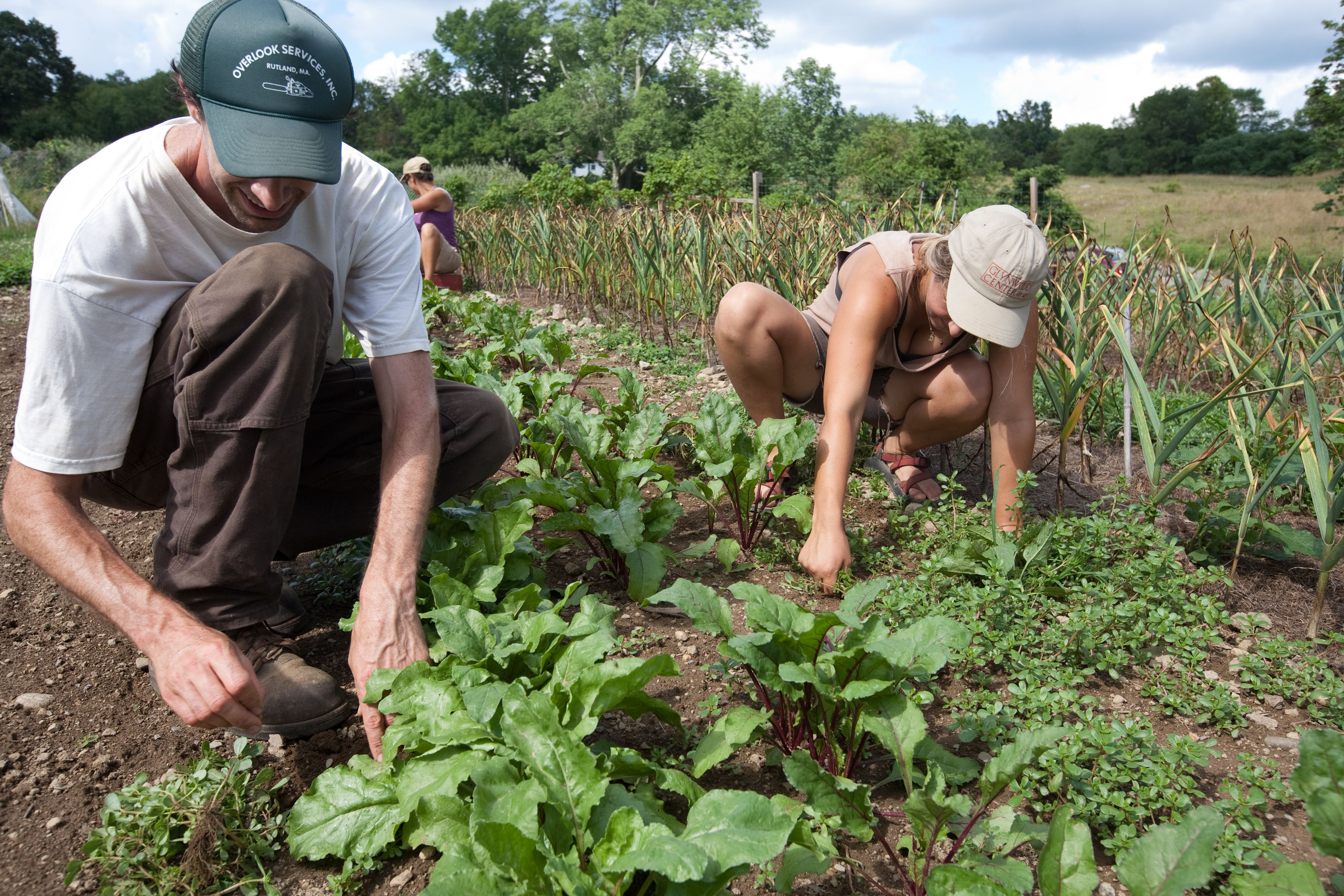 We often get asked if we are enjoying the "slow season" of winter, but wintertime always means a busy season here at Glynwood. It's a critical opportunity for our Regional Food and Farmer Training programs to engage with farmers who will be busy in the field once the growing season starts.
This winter, Glynwood will be a hub of learning as we host a series of intensive workshops for farmers, part of our goal to host more professional learning experiences onsite. These workshops are geared towards increasing the skills of working farmers in the region, with an emphasis on the "start-up farmer" whose operation is less than ten years old – the type of farms we are serving with our Farm Business Incubator.
Many of this winter's sessions are a core part of our Incubator program, and our new cohort of participating farms will be taking three essential classes: a financial management course called "The Farmers Edge" with Julia Shanks, a "Compassionate Communication" training led by Claudia Kenny, and "Building a Marketing Plan" taught by Myrna Greenfield. We invite you to get to know these experts in the profiles below.
And we extend the warmest of welcomes to this stellar group of farms who will be part of Glynwood's Farm Business Incubator in 2019:
Fat Apple Farm, Pine Plains
Lovin Mama Farm, Amsterdam
Maple View Farm, Poughquag
Radiance Farm, Chester
Rise & Root Farm, Chester
Rock Steady Farm, Millerton
Roots, Shoots & Flowers, Kerhonkson
Second Wind Farm, Gardiner
We are thrilled to work with these farmers and trainers, and look forward to sharing their progress as the season unfolds.
Happy New Year!
---
JULIA SHANKS Food Consulting works with food-focused businesses to help them reach financial sustainability. Julia brings a broad range of professional experience to her clients, from pilot to chef to serial entrepreneur. She combines the practicality of an accountant with the creativity of a chef.
Each business is different -- whether a farm, food producer or chef; and the support the businesses need to grow vary. Julia draws on a variety of tools and methodologies to support her clients' growth and success: from writing businesses plans and creating financial feasibility models to recipe development. Some of Julia's most intriguing projects include developing a Cricket Cracker recipe for Aspire Food Group and refining the growth strategy of Boston's first rooftop farm.With a mission of supporting a sustainable and just food system, Julia wrote "The Farmer's Office: Tools, Tips and Template for Successfully Managing a Growing Farm Business."
Julia's career started at the FAA as an aviation analyst and quickly took a turn into the culinary arts. After more than a decade of professional cooking, she earned her MBA, taught graduate and undergraduate accounting, and helped small companies create business plans to get the financing they needed for growth. Julia received her professional training as a chef at the California Culinary Academy in San Francisco, her BA from Hampshire College and an MBA, Magna Cum Laude in Entrepreneurship, from Babson College.
CLAUDIA KENNY is the statewide Director of the New York State Agricultural Mediation Program. She has over 20 years of experience as a farmer and sustainable food system activist. She and her husband own and operate Little Seed Gardens, a 97-acre diversified family farm in the Hudson Valley region. Claudia has worked on agriculture related projects with diverse stakeholders and has been a mentor to young farmers on farm as well as through NOFA, NY  mentoring programs.
Claudia holds Masters degree in Conflict Resolution with a concentration in environmental conflict. She is a  graduate of Mediate Your Life where she was trained in compassionate communication and mediation.
MYRNA GREENFIELD is the "Top Egg" at Good Egg Marketing, a Boston-based marketing agency that helps farms and food-related businesses and organizations to increase sales and build customer loyalty. Good Egg provides market research, brand development, sales and marketing strategies, websites, and social media. Greenfield is a frequent speaker at conferences, events, and workshops. She holds an MBA from Simmons School of Management and lives in Jamaica Plain, Mass.