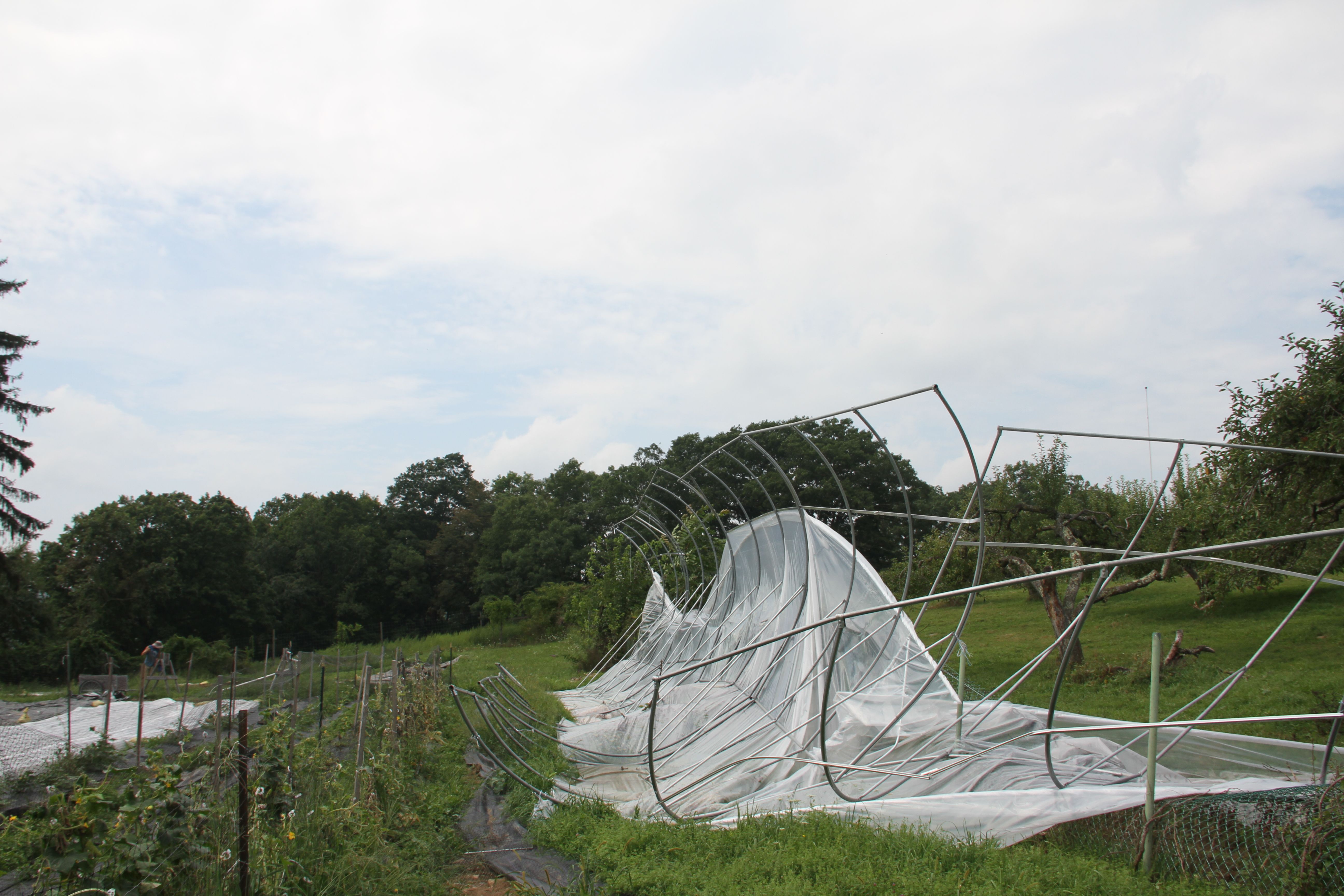 Glynwood was hit by a brief but destructive wind and weather event on Friday, August 3rd. Thankfully no people or animals were hurt and no buildings or cars were damaged, but visitors will notice that several large trees came down. Thanks to the efforts of our staff, a wedding took place as planned that weekend. 
Our newly built hoop house was upended and damaged, and therefore we welcome volunteers for our upcoming Farm with your Farmer days on Saturday, August 18th and September 15th at 9 am to help harvest veggies and allow our crew to focus on rebuilding the hoop house. You can register here.
Our farmer Jarret recently shared with our CSA members that the extreme rains over the past few weeks had an impact on our crop yield. Most of the cucumber plants in the hoop house were lost, and the heavy moisture led one of our carrot successions to rot in the ground. An aspect of community-supported agriculture is that all of our members enjoy the benefits when the share is bountiful, and conversely, are actively supporting small farms when difficulty strikes. We thank you all for your willingness to experience the risks and rewards of local agriculture. 
As always we rely on your support to continue operating, and you can show your support for Glynwood by donating here.