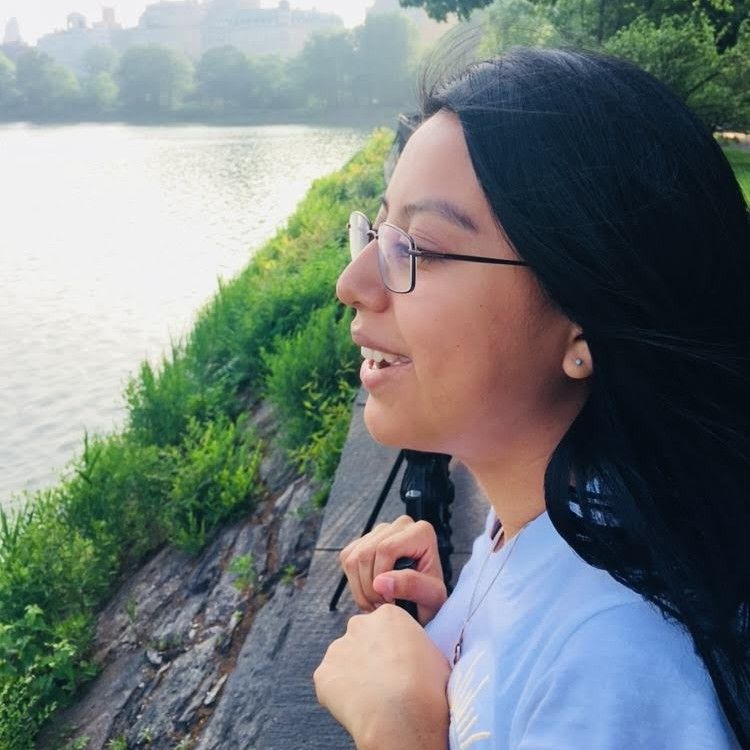 I first learned about Glynwood in an unlikely spot: at a fundraiser for The Hunts Point Alliance for Children in New York City. It was there I met Dan Kramer, whose wife Judy Mogul serves on Glynwood's Board of Directors. When Dan heard that I wanted to do an internship this summer involving the environment and working outdoors, he immediately suggested Glynwood. Once learning about Glynwood, I thought it was the perfect place for me to expand my knowledge of plants, soil, and the work of farmers.
I recently finished my first month of interning at Glynwood and can honestly say I have already learned so much. Every Wednesday and Thursday I come to Glynwood eager to hear the tasks I must complete with the vegetable crew. In my first week working with the vegetable crew, I was taught how to cover and plant crops on the expansion field, weed the vegetables, and fill sandbags. I've always had respect and appreciation for how hardworking farmers are, but never experienced firsthand how long their hours are, and how hard their work is. Working in the fields and getting to know the apprentices, I've gained an even greater appreciation for farmers.
Whether blazing hot sun or pouring rain, no matter the weather, farmers must get their daily tasks done so they don't fall behind schedule. Throughout my time at Glynwood, I have focused on weeding. I've encountered weeds that are deeply rooted in the soil, and that prick you every time you try to pull them out. I've learned that weeds come from soil that has been disturbed, such as soil compacted by heavy machinery. Weeds can take over and take away the nutrients that the vegetables need to be healthy and to grow, and yet, weeds are a part of life on a farm.
I've seen the dedication, effort, time, and passion it takes to work on a farm. As several people have said to me, "farming isn't for everyone." Coming from a big city, I'm used to walking to a grocery store, picking the produce off of shelves, and paying for it. Like most people, I had never known what it took to get the produce to the grocery store. I never knew the process and the challenges that farmers face to deliver the produce. Working at Glynwood, on the farm, has been a life-changing experience. I will never look at produce the same way. Thanks to Glynwood, I will be more aware of the food I buy and eat. I will always acknowledge and appreciate all of the hard work farmers have put in to create the food that we eat.
---Gabriela Marx is a rising sophomore at Kenyon College, completing a ten-week internship at Glynwood this summer.