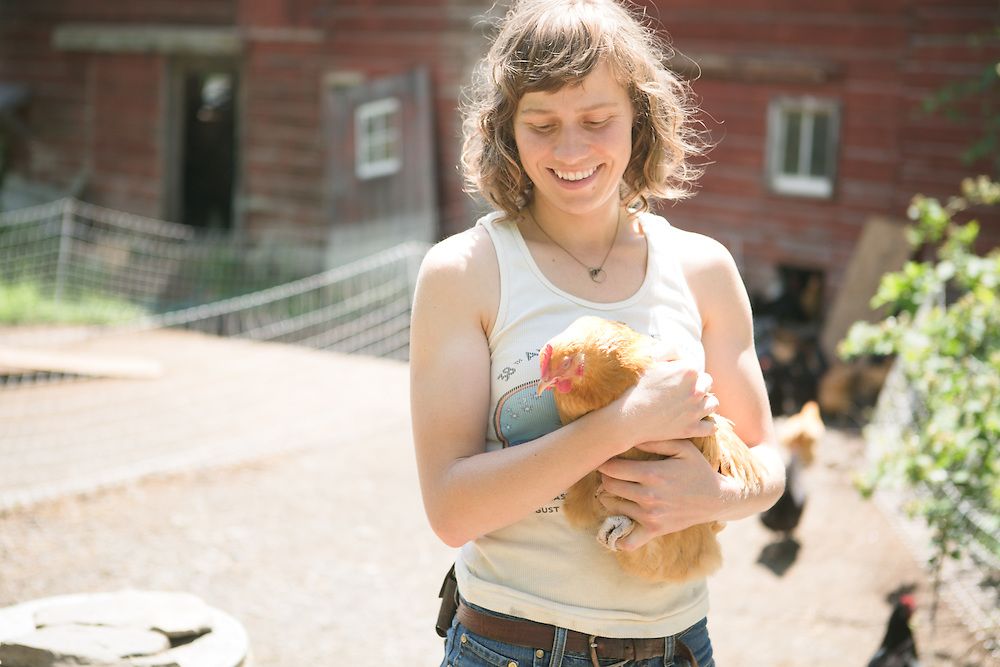 Glynwood is excited to announce that Grass + Grit farm, one of Glynwood's very own incubator participants, will be supplying chicken to Glynwood's farm store for this upcoming season! Grass + Grit was founded by partners Maddie Morley and Ben Roberts, both former Glynwood apprentices. During their time at Glynwood, Maddie and Ben were trained in the same Animal Welfare Approved practices which Glynwood itself maintains, and which our community loves and supports. In their own words:
"At Grass + Grit, we value diversity, collaboration, creativity, and transparency in how we farm and interact with our community. Our farm strives to balance the needs of our animals, the health of the land, and the profitability of our business. At the core of our values is an exemplary standard of animal welfare. We prioritize our animals' need to express their natural instincts while protecting and improving the soil, water, and surrounding ecology of the farm. We believe that healthy animals + healthy farmers = healthy and delicious food."
On Tuesday June 26th, you'll be able to purchase fresh chickens in Glynwood's Farm Store, straight from Grass + Grit! Moving forward we will alternate between frozen and fresh chickens, as Grass + Grit is able to supply. Make sure to visit the farm store from 2-6 on Tuesdays and Fridays and 9-1 on Saturdays this summer!