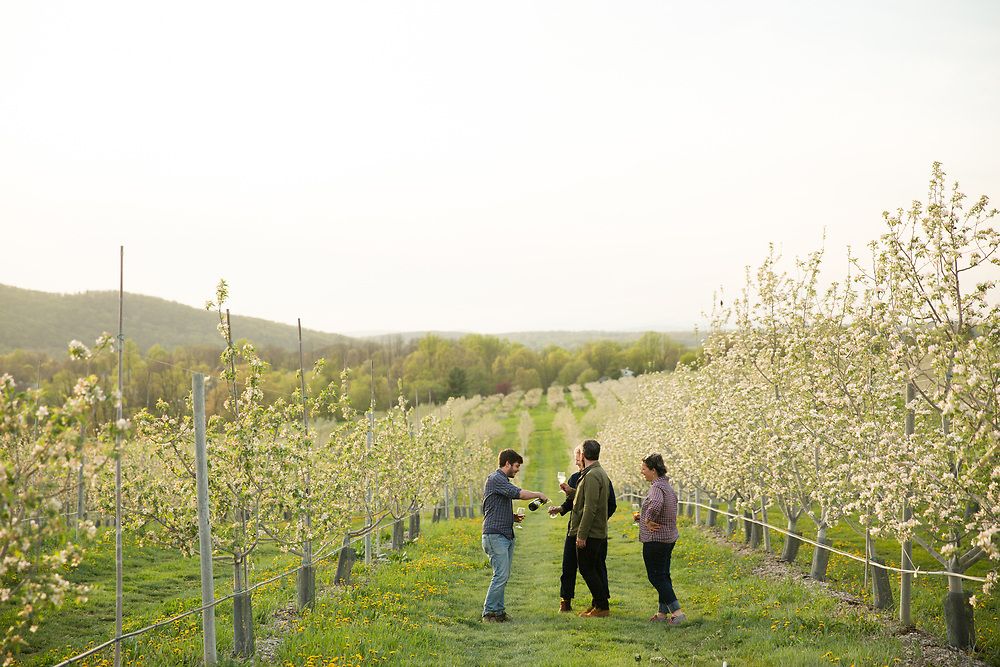 Only six months into 2018 and it's already a banner year for New York ciders. It's no secret that over the past year, cideries have been popping up across the state: from one commercial cidery in 1992, we now have over eighty! Several recent developments indicate that these homegrown heroes are beginning to get the recognition they deserve.
New York cideries have made strong showings in competitions across the country. At the Great Lakes International Cider and Perry Competition (GLINTCAP) a dozen New York cideries took home medals. Out in Seattle, the Hudson Valley's Treasury Cidery gained three gold medals for their heritage ciders.
Consumers are able to enjoy these world class ciders in more and more venues, as evidenced by the profusion of events happening right now during Cider Week Hudson Valley - which is just one of the four Cider Weeks in New York State. And for the first time, you can browse online to have your favorite fine cider delivered directly to your doorstep. The website Cider in Love launched on June 7th and features several New York ciders as well as tasting notes and tips on pairing cider with your favorite food.
The organizations and researchers working behind the scenes to support this vibrant, local industry are also successfully securing increased resources. The New York Cider Association, which Glynwood was instrumental in founding, was included in the state budget to the tune of $75,000 in matching funds to support marketing initiatives. Cornell's College of Agriculture and Life Sciences also got a budget line, and will have an additional $200,000 to continue their important research on growing apples for hard cider.
With such momentum at the start of the year, it'll be exciting to see what the next six months hold for New York cider!