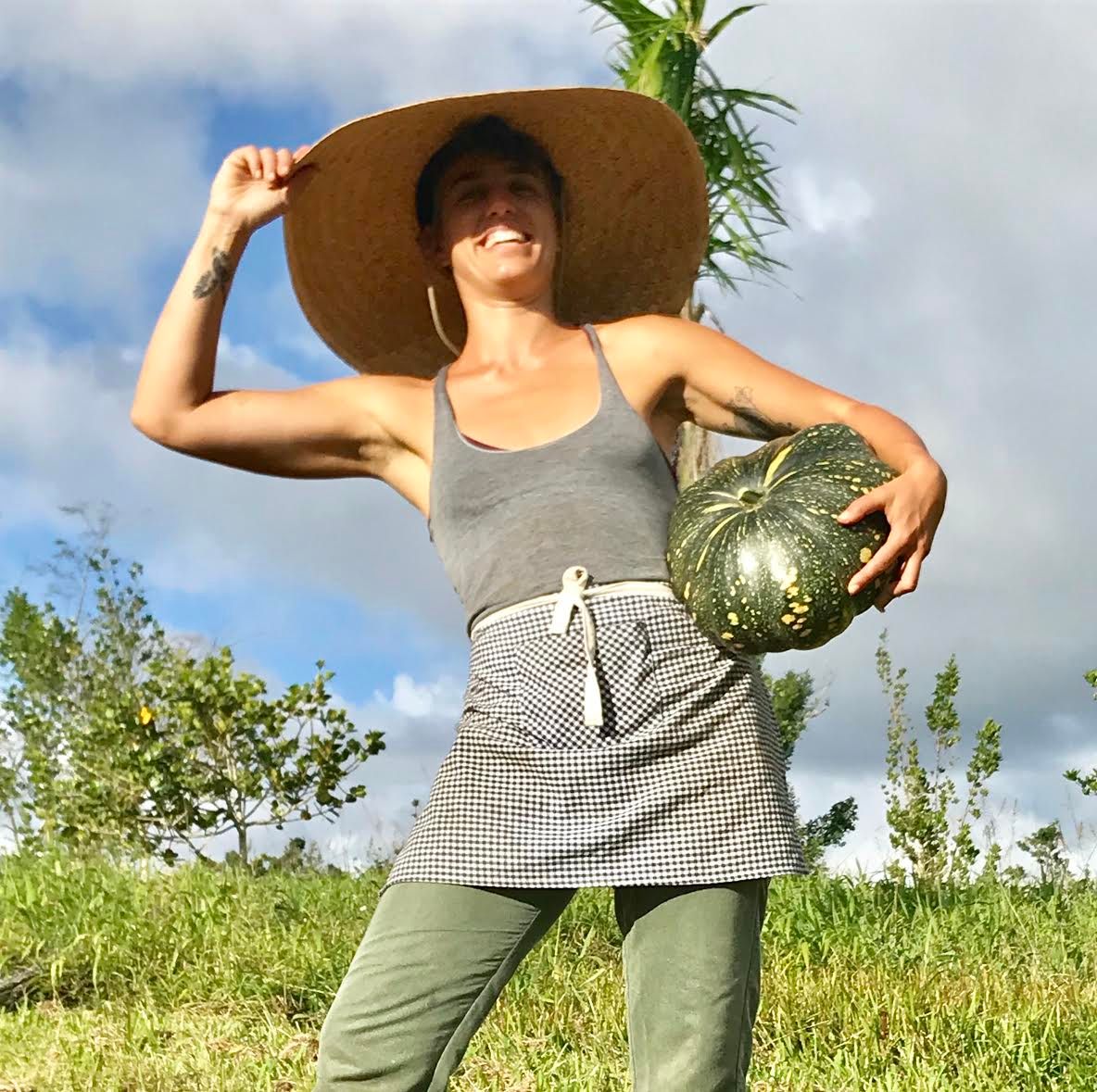 "Solving the problem of agriculture can solve so many problems of our time – that's why I got in it, why I stay in it, and why I love it." Inspired and impressed by Hilary Corsun's path to becoming a livestock farmer and creator of the Good Food Farmers delivery network, Glynwood invited her to share her story for the launch of our Solution Seekers dinner series in New York City.
With this new series, we are bringing attention to innovators and leaders in regional food and farming while bringing their vision and stories to dinner guests.
Our second speaker Ora Wise lit up the room with her stories of activism and resilience through her work with the Allied Media Conference, and collaborations with farmers and chefs in Puerto Rico. "My focus has always been to support oppressed peoples in sharing strategies of survival, resistance, and self-determination. I embedded myself in the food industry and became a catering chef – so I could create pop-ups that would support movements. "
Compassion, determination, and collective action are consistent themes in speakers' remarks as they describe their efforts to transform the food system for good. Hilary and Ora both also describe a commitment to sharing success: observing commonalities among global communities that are struggling for ecology, health, and justice in food, they are deliberately establishing models that can be replicated elsewhere. Hilary's Good Food Farmers Network will soon be able to share its model for a profitable farmer-owned delivery service so that farmers in other places can start their own. Ora's ambitious café-in-progress for the Allied Media Conference in Detroit will demonstrate a model for large event food service that is values-driven and collaborative.
The curiosity and commitment of event guests, coming from widely varying interests, is evident in questions such as:
"How do we ensure that new farmers have the skills, land, and capital they need?"
"Farming and cooking are the toughest professions – how do you ensure your own personal sustainability?"
"What can we do…?"
The answer is: help to build the network. "Food system" is a misleading term – because it's not systematic, it's actually a disorganized network of relationships. One that depends on the personal commitments and involvement of individuals. The stories of these solution seekers highlight that as eaters we each have influence in farming, culture, and food justice.
One attendee wrote: "We pledge to work hard to create and cultivate culture, equity and transcendence for all (with special attention to society's most vulnerable). I feel much better knowing that folks such as the ones that filled the Green Table last night are working, learning, planning and fighting to make the changes in our food world that matter most!"
The next dinner on May 14 will feature farmer, artist, educator, and organizer Amani Ougbala from Soul Fire Farm, and is certain to inspire and excite – join us!