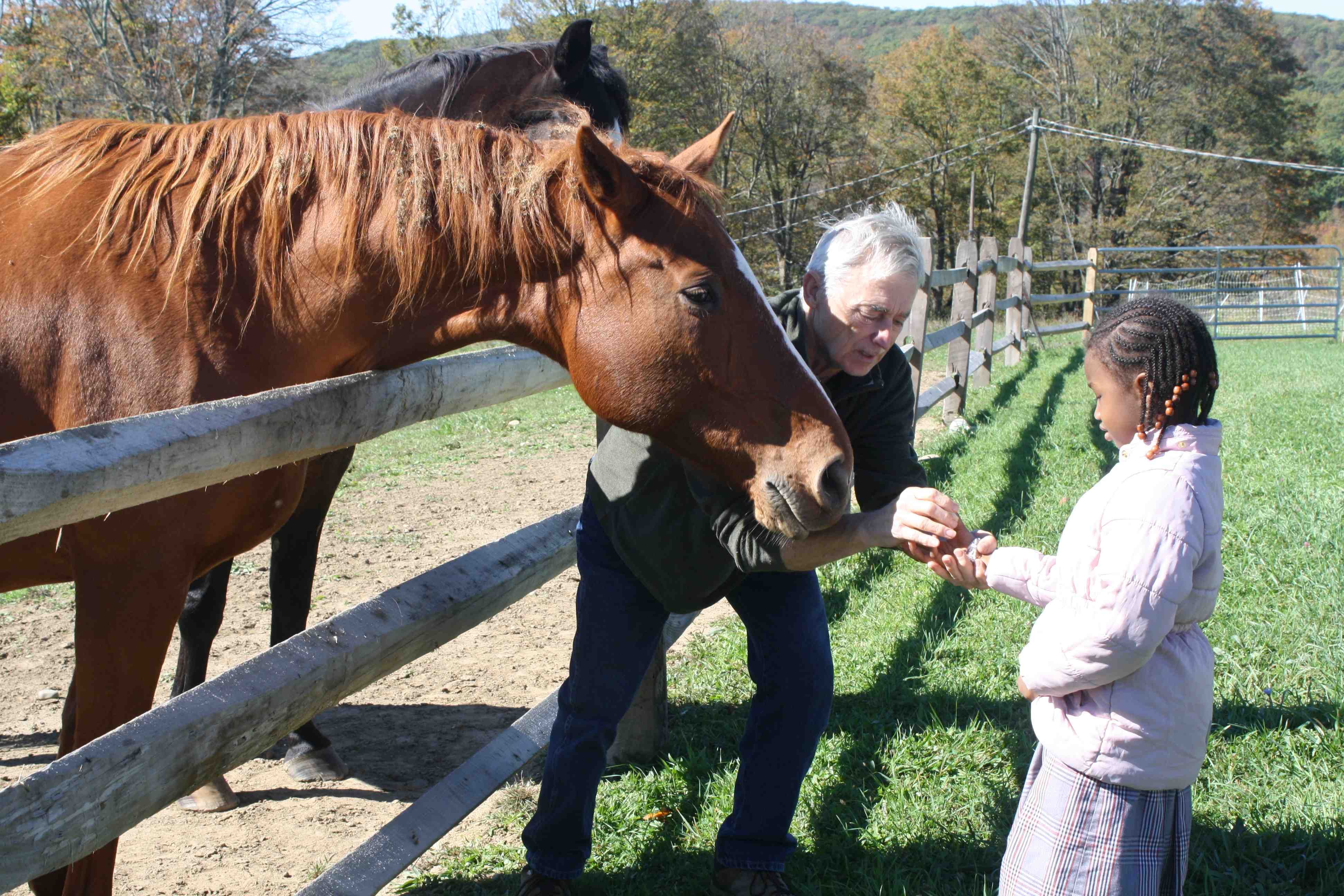 Over the past eight years, Glynwood has been proud to partner with the independent nonprofit Something Good in the World (SGITW) by serving as a teaching venue for SGITW's farm-based education programs. Thanks to our collaboration with SGITW's co-founder, Barbara Sarbin, since 2015, Glynwood's own Family Farm Tours and Backyard Family Farm Skills have blossomed into a cornerstone of our Public Programs. These seasonal offerings joyfully reach and teach dozens of young children and caregivers in our community each year, focusing on sustainable agriculture and food systems, and of course petting all of the animals!
Something Good in The World is a nonprofit, 501c3, charitable educational organization, dedicated to farm-based education, with a focus on nature-integrated, hands-on, experiential learning. SGITW has been operating programs for families and children of all ages in nature centers and on area farms since 2002, serving an average of 1,000 students per year through the Earth School, Turtle Island, and Children's Peaceful Garden projects and programs.
Something Good in the World is dedicated to educating the public about healthy eating through organic, backyard farming, and how to incorporate the principles of permaculture, sustainability, and alternative energy systems into daily living, on a small scale that is accessible and affordable. Farm-based education programs are designed to bring children, teachers, and families onto farms weekly, monthly, or seasonally, to get an all around, whole body, sensory experience of the living systems of the farm, and to understand how to live in harmony with our environment.
SGITW receives annual support from a wide range of local and national foundations for free programming for students from shelters, refugees, and children from high needs school districts and day care centers. All of SGITW's free seasonal programs for Harlem Children's Zone students have been generously hosted by Glynwood since 2011.
For more information about SGITW and their work please visit their website http://somethinggoodintheworld.org/
And be sure to say hi to Barbara when you see her on the farm!