Introducing Glynwood's 2022 Farm Business Incubator Cohort
Glynwood's Hudson Valley Farm Business Incubator provides customized technical assistance to new and growth stage farm entrepreneurs. Our Farmer Training staff works with each Incubator participant through a tailored approach reflecting individual farms' needs and goals, and organizes formal training in critical skill areas such as business planning and financial management, social and ecological sustainability and marketing. 
This month, we're excited to introduce our newest cohort of Incubator farms: Sweet Freedom Farm and Angel Family Farm. These farms attended Glynwood's 2022 Winter Intensive series, and will benefit from comprehensive technical assistance throughout the next two growing seasons.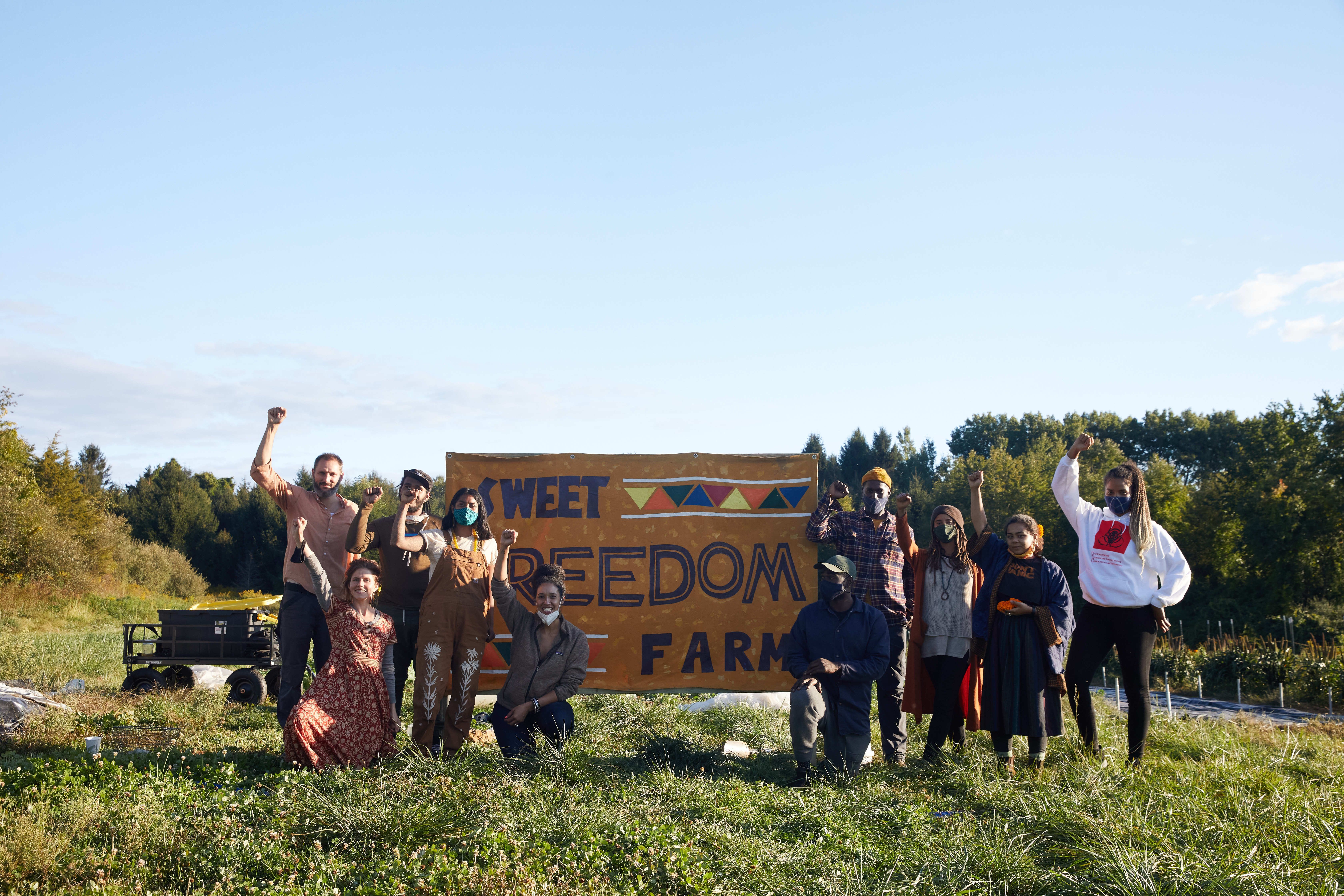 SWEET FREEDOM FARM
Sweet Freedom Farm is a racial justice and liberation focused organization in Germantown, NY. Committed to growing and distributing food for communities affected by the incarceration system, Sweet Freedom Farm acts as a training site for young BIPOC farmers, a gathering space for partnering projects, and as a host site for youth in alternative-to-incarceration programs. 
Sweet Freedom Farm grows nutrient-dense vegetables and medicinal herbs, produces sweeteners such as sorghum and maple syrup, and cultivates ancient, landrace grain varieties that have more robust nutrition and cultural significance than their monocultural counterparts. Maple syrup is of particular significance to founder Jalal Sabur, who has been tapping trees in the Hudson Valley and educating others about the abolitionist significance of maple syrup for years. [Read more about abolitionist sweeteners here and here.] In addition to growing food for its community, the team at Sweet Freedom trains young Black and BIPOC farmers in the context of abolitionist education that extends as deep as the types of seeds and crops it chooses. They share knowledge and skill through workshops, farm days, and season-long apprenticeships, and are slowly increasing their ability to host youth on-farm as part of an alternative to incarceration program.
During the 2021 growing season, Sweet Freedom Farm grew an abundance of greens, root vegetables, and summer crops such as okra and tomatoes for three food access partners in the Hudson Valley through the Food Sovereignty Fund. Glynwood is thrilled to deepen its relationship with Sweet Freedom via the Farm Business Incubator, and is currently working with the farm team to assess their needs and determine priority focus and skill-building areas.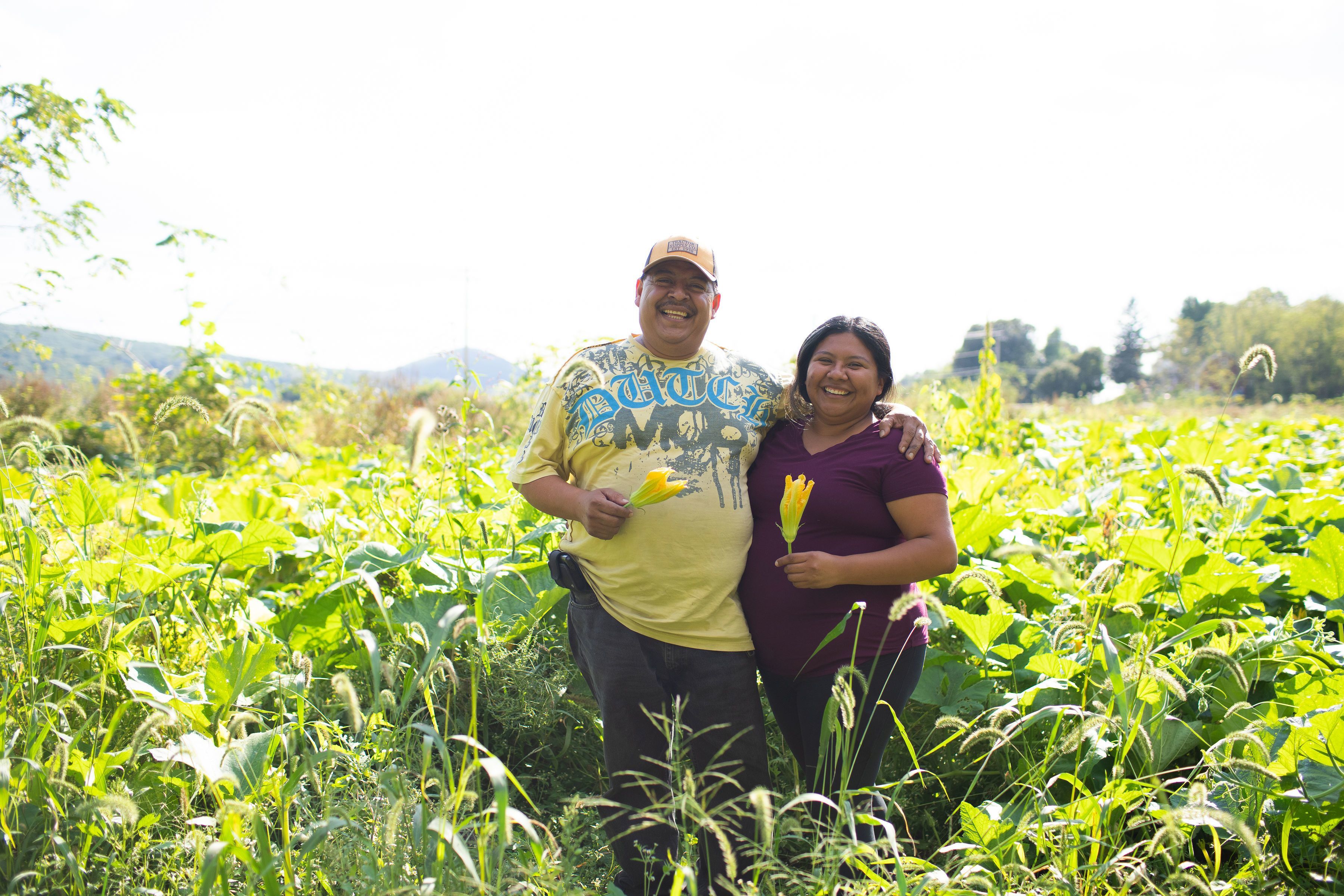 ANGEL FAMILY FARM
Angel Family Farm is a 17-acre vegetable farm located in Goshen, NY. Founded in 2006 by Ana Angel, the farm sells its products through farmers markets and CSAs in New York City and New Jersey, as well as through Glynwood's Food Sovereignty Fund.
Ana and her husband Fily came to the United States from Mexico in the late 1980s. They lived and raised four children in Brooklyn, working all sorts of jobs, but Ana—who grew up on a farm in her native Progreso, Mexico—harbored a dream of getting back to the land. Eventually, Ana heard about GrowNYC's New Farmer Development Project, which helps immigrants with agricultural experience to establish farm businesses. Ana was accepted into the program in 2004 and received training in sustainable farming methods as well as assistance in accessing land, procuring necessary materials and building her farming network. The family ultimately obtained land in the black dirt region of Orange County, NY, where they have farmed ever since.  
Angel Family Farm grows a wide variety of vegetables, herbs, flowers, and fruit, and raises hens and ducks for eggs. In 2021, the farm grew and distributed over 1,500 pounds of food–including thousands of bunches of fresh herbs such as thyme, chamomile and cilantro–to two Brooklyn-based food access partners in collaboration with the Food Sovereignty Fund. Glynwood's Farmer Training team looks forward to working with Angel Family Farm on cold storage infrastructure, weed management, and holistic business management in the coming year. 
 
Back to News & Notes