Grafting with Gramercy: a Cider-Themed Visit to Glynwood
By Kate Anstreicher, Program Coordinator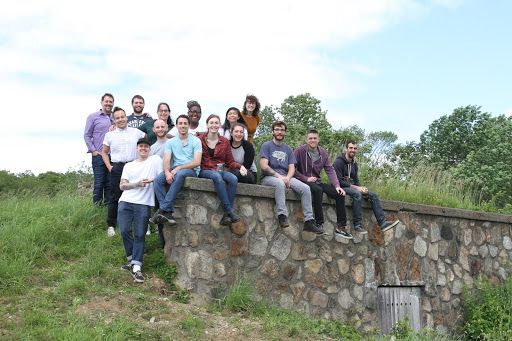 What do root cellars, cider, and CSA shares have in common?
They all include the /s/ sound, yes. But they also played a part in the enriching discussions, tours and tastings Glynwood shared with Gramercy Tavern this past weekend.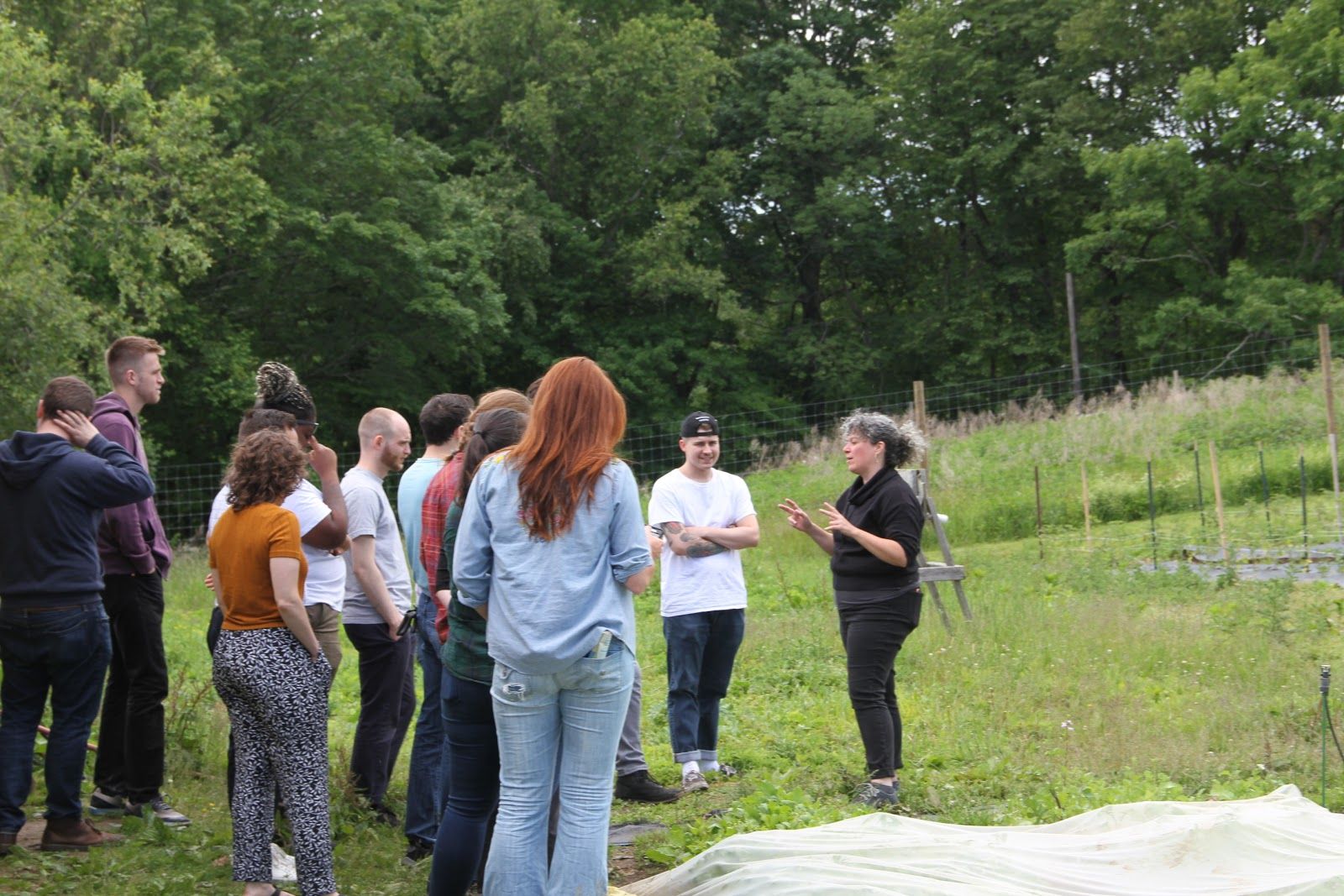 For those who don't know, Gramercy Tavern is an award-winning restaurant in New York City. Founded by Danny Meyer in 1994, Gramercy is known for impeccable service, vibrant menus that incorporate seasonal ingredients, and charismatic Executive Chef Michael Anthony. Glynwood and Gramercy enjoy a deep relationship build on many years of partnership, including Kitchen Cultivars and our Cider Project. We were delighted to welcome fifteen members of the Gramercy team to Cold Spring for a jam-packed 24 hours of exploration, conversation and dégustation.
Alongside Chef Anthony, the Gramercy crew began their visit with a tour of Glynwood's old apple orchard and CSA field. After learning about the history of the land and organic vegetable crop rotation, they witnessed a "sheep run," in which our lambs were weaned from their mothers and the mothers were moved to a new pasture.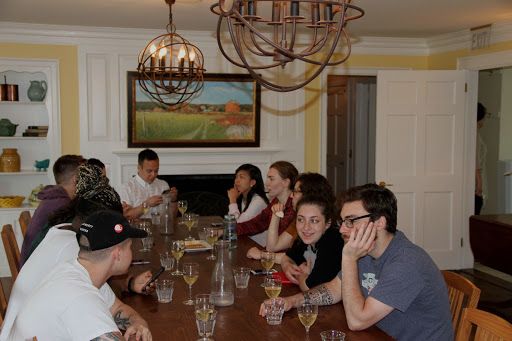 The team moved to Perkins House shortly thereafter for a cider tasting. Facilitated by New York Cider Association Executive Director Jenn Smith, the tasting included five regional ciders, each chosen to accompany a course of Gramercy's Farm Dinner menu. Jenn succinctly recounted the history of cider making in New York State, the growth of the industry in the past ten years, and the spectra of sweetness, acidity, dryness and tannins in cider products. Needless to say, the team left the tasting table with newfound appreciation for cider, both as individual drinkers and as menu creators.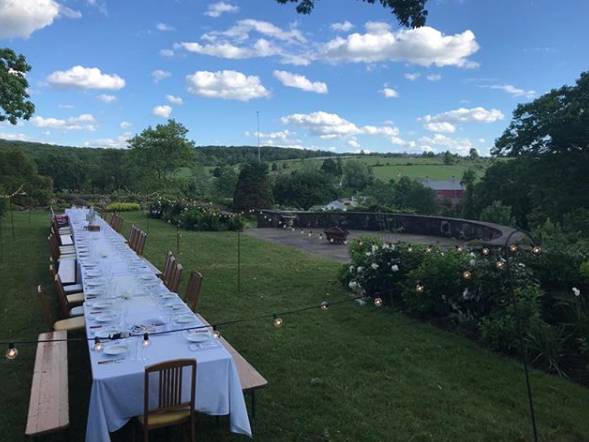 Friday evening culminated in Gramercy's cider-paired Farm Dinner. The team's seamless service and culinary prowess blew our assembled community out of the water; paired with perfect weather, the evening was truly unforgettable.
We are so lucky to have partnerships with restaurants like Gramercy Tavern. Through a shared love of food and community-building, these networks of expertise help us move towards a food system in which chefs know their farmers, apple growers know their cider makers, and diners can taste regional treasures both on their plates and in their glasses. We hope that this fruitful visit was the first of many to come.