Glynwood Welcomes Community for Food & Farm Day 2019
By Clayton Smith, Development and Communications Coordinator
On Saturday, July 13th, an estimated 400 people visited The Glynwood Center for Regional Food & Farming to celebrate all the best parts of being on a farm at our annual Food & Farm Day event. From 12-4, we welcomed families to our property for a variety of activities including games, live music, local food, and the chance to see (or even hang out with) our animals.
All day long, people of all ages had the chance to get a taste of farm life with stations such as veggie picking and seed planting. Guests were welcome to pick their own carrots and beets in our CSA field, toss them in our stationary bike-powered barrel washer and learn from our visiting  Gramercy Tavern chefs how to simply and deliciously cook up their greens, right on the spot. Many families went home with pots planted with amaranth seeds from our Kitchen Cultivars table. With hayrides and live music going throughout the afternoon, there was no shortage of fun to be had. 
Once again this year, we converted our CSA parking area into a marketplace featuring local vendors from Fishkill Farms, The Parcel Farm and Miracle Springs Cheese, as well as partners from Second Chance Foods, Philipstown Climate Smart Communities and the Cold Spring Farmers Market to share their great work with event attendees. Glynwood's own meat and vegetable products were available for purchase in our Farm Store. Tall County, a Hudson Valley-based music trio kept the energy high with their spirited country tunes, and Chef Shawl Hubbell from Amuzae kept everyone fueled up with yummy woodfired pizzas.
Potato the Goat was a crowd favorite as little ones clamored for a photo with the unofficial Glynwood mascot. Other family-friendly activities included listening to Master Storyteller Jonathan Kruk and facing off in potato sack races. Between farm tours and a pig feeding demo, the day was chock full of both learning and fun. Perhaps the most memorable event was the sheep parade (even if it didn't go quite as planned once the flock spotted "greener pastures" on the farmhouse lawn!). Luckily, Glynwood's livestock team was able to make a human wall and redirect them with the help of all our visitors, including some promising future farmers.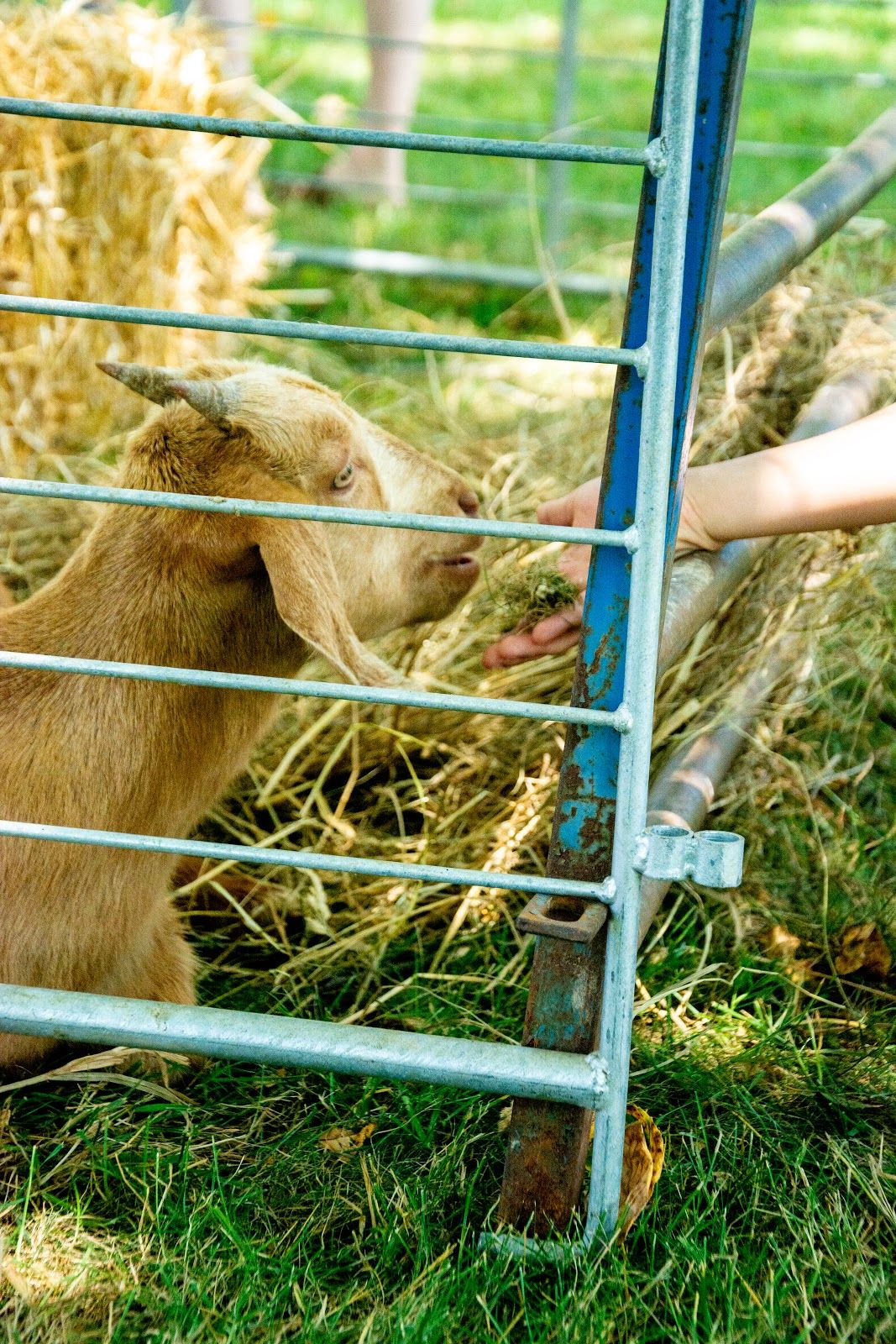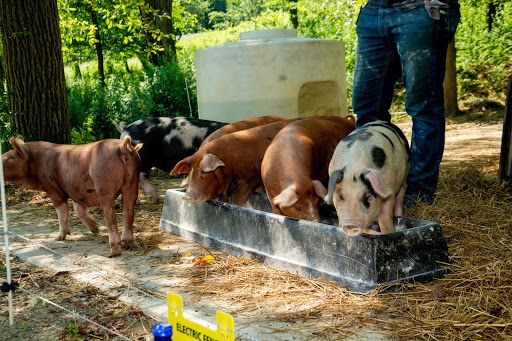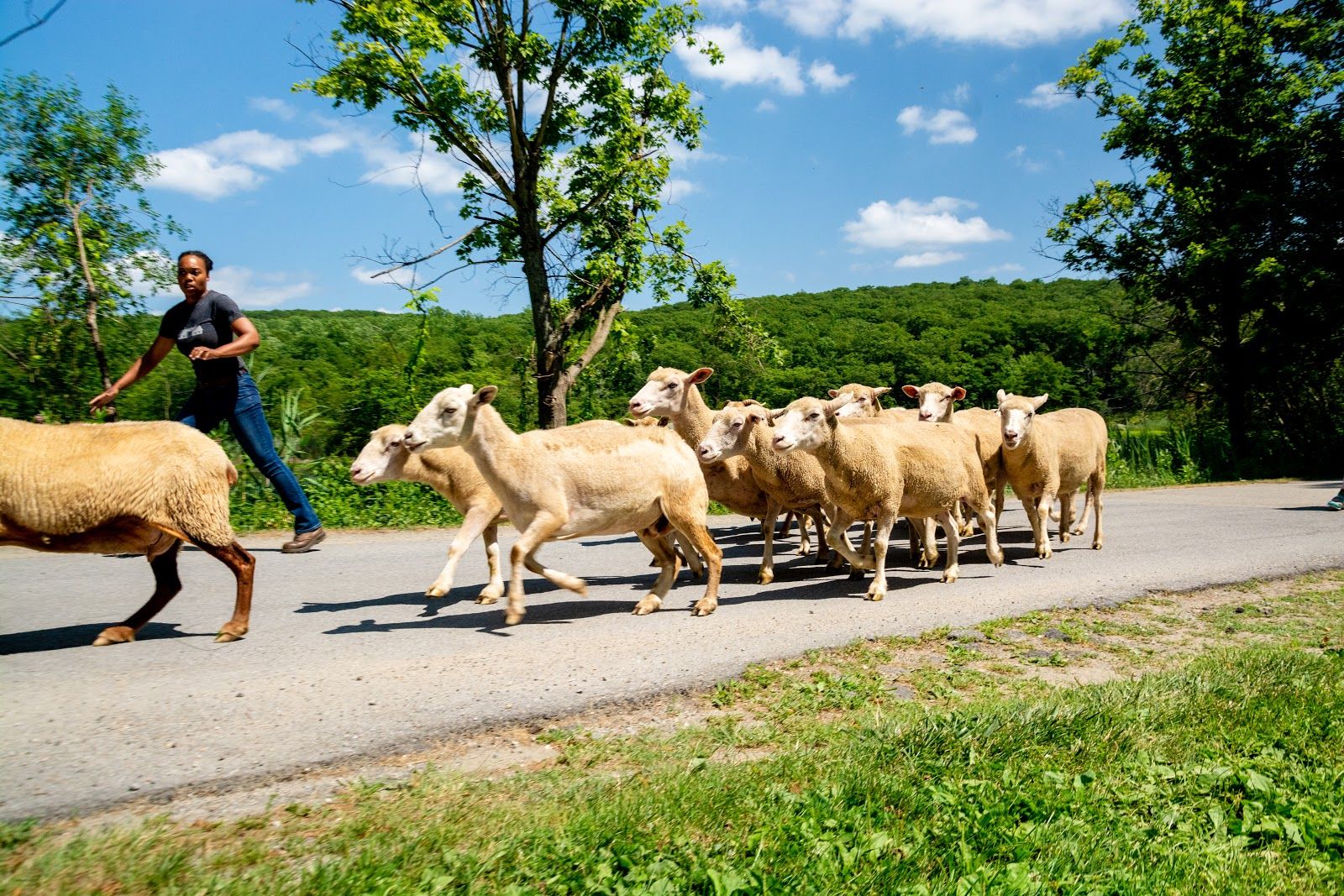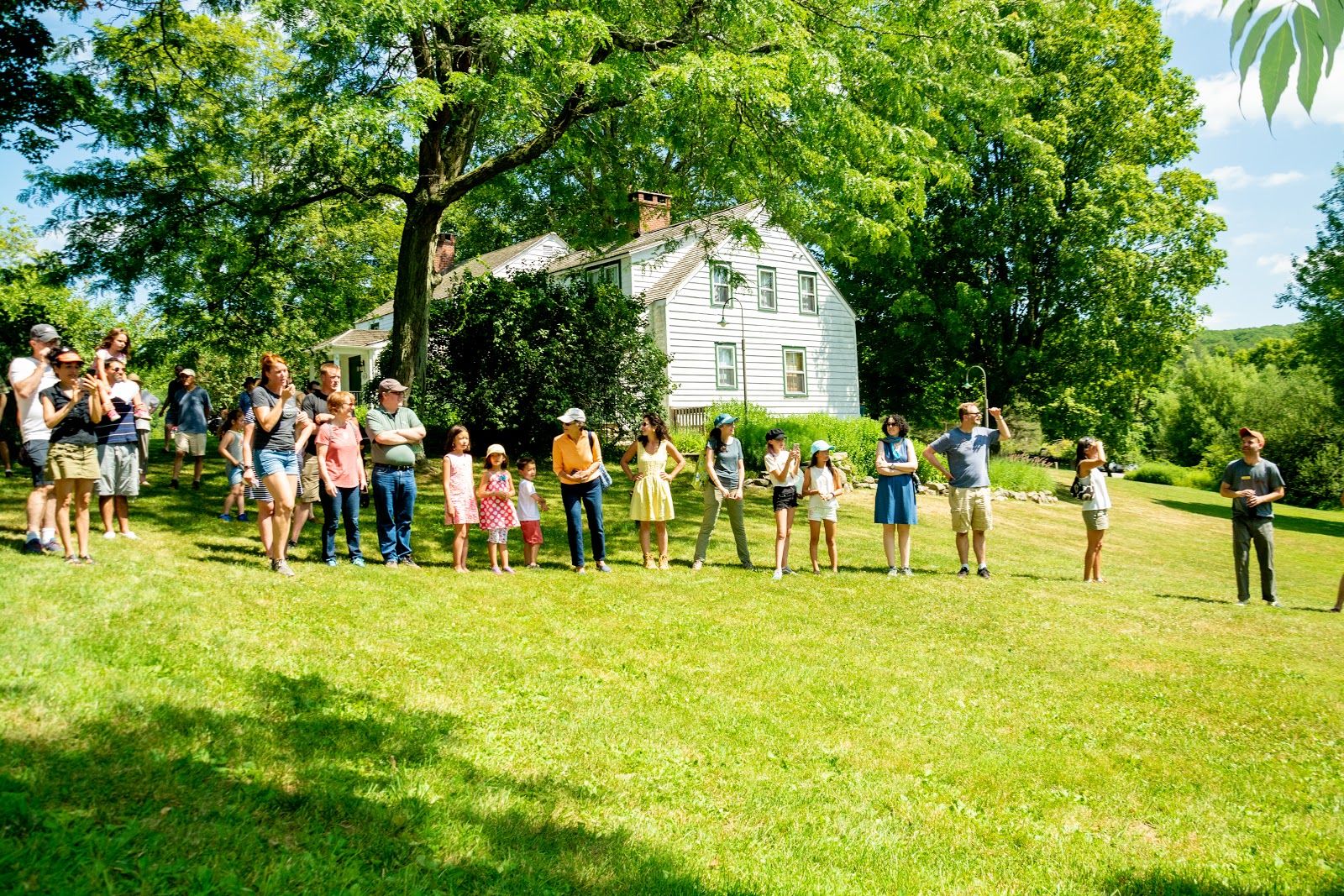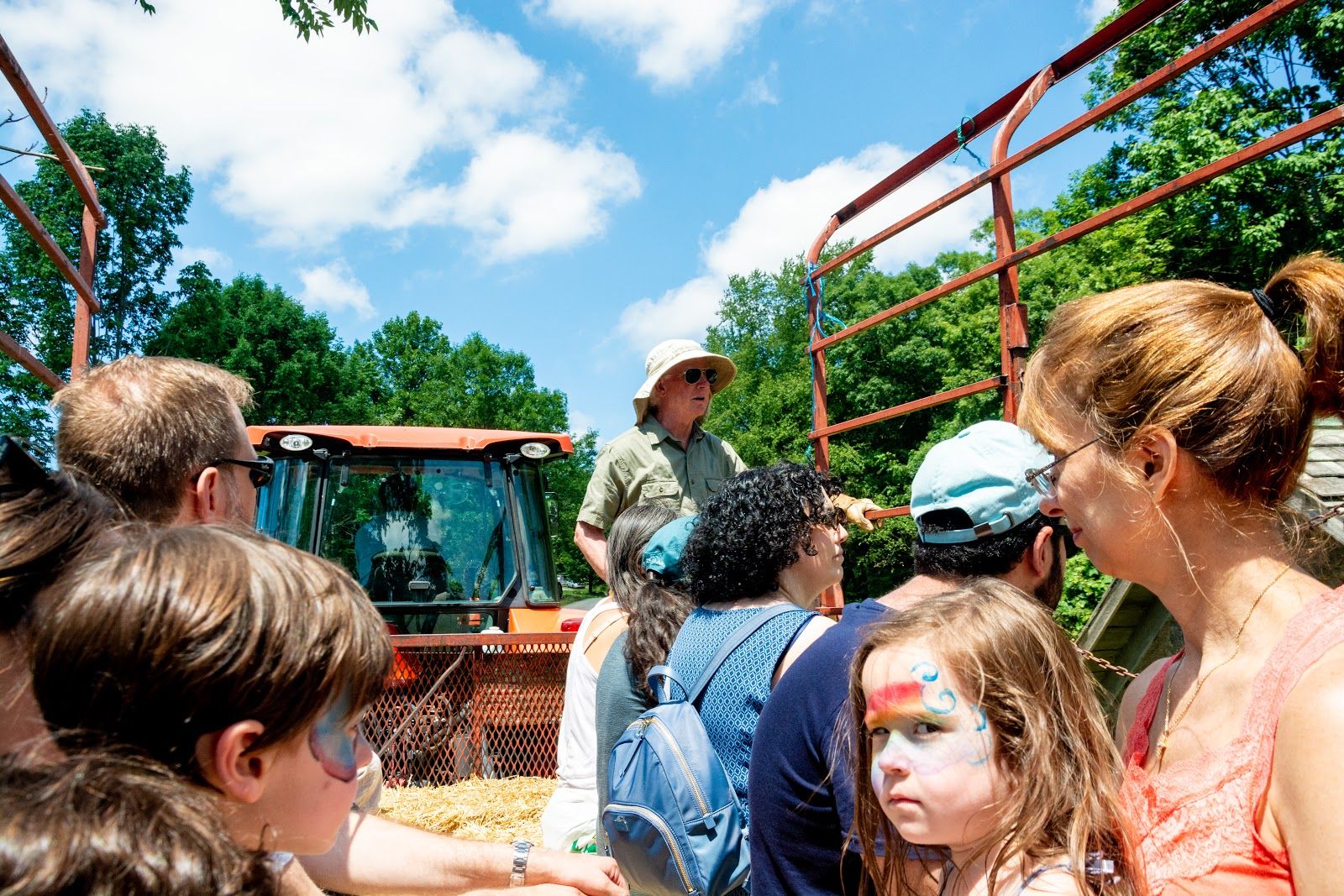 Photos by Theodore Bates