Dave Llewellyn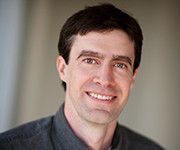 Dave develops and leads Glynwood's farmer training efforts, including the farm's Apprentice Program and Hudson Valley Farm Business Incubator. He also plays a key role in connecting regional farmers to land access opportunities, and has long served as an organizer of the Mid Hudson Collaborative Regional Alliance for Farmer Training (MH CRAFT). 
Working closely with the farm team, Dave ensures Glynwood's farming efforts reflect the highest standards in resilient, sustainable practices and maintains Glynwood's position as a leader among national efforts to train beginning farmers. Dave oversees the process of testing innovative techniques and sharing information with regional farmers on the efficacy and outcomes of these initiatives. 
Dave apprenticed at the Massachusetts Audubon Society's Drumlin Farm and managed organic vegetable gardens for Heifer International's Overlook Farm. Dave holds a Bachelor of Arts in Political Science from Susquehanna University and a Certificate in Nonprofit Management from Purchase College.