Ryan Stasolla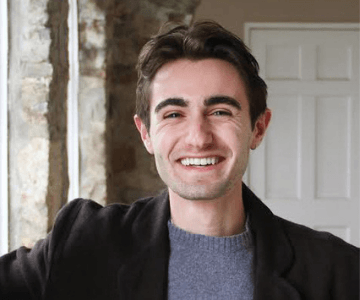 Ryan began working at Glynwood in March 2022 to manage farm store operations, coordinate Glynwood's CSA and nurture partnerships with food access partners across the Hudson Valley. Ryan's interest in this work is motivated by his thoughtful understanding of the potential for locally-sourced marketplaces to spark positive changes throughout a community. 
Native to New York, Ryan grew up in Westchester County and attended Cornell University. During his time in Ithaca, Ryan pursued his own self-designed curriculum in Sustainable and Equitable Food Systems. Exploring food and agriculture in varying contexts has rooted Ryan's commitment and curiosity, making this his everyday passion. 
Before joining the team at Glynwood, Ryan spearheaded the revitalization of Cornell's student-run, non-profit market, Anabel's Grocery. Upon returning home, he became deeply involved in farmers markets across Westchester County through his work with Morning Glory Markets. 
When he's not dreaming up recipes with Glynwood-grown vegetables, you can find Ryan cracking open a new book, experimenting with foraged inks, or learning about native plants.